Within the framework of the Erasmus+ program funded by the European Commission, the MEMORY project refers to a cross-cultural project aimed at gathering collective memories in different communities in the participating countries. The project helps to understand and define cultural values ​​as well as to revive and promote them to more people. Thereby, the project supports skills development for local youth and creates job opportunities, contributing to the mutual development of society.
In April this year, funded by the European Commission, Center for Sustainable Development Studies (CSDS) in collaboration with partner institutions from Italy (The Academy of Fine Arts in Naples and Fondazione Restoring Ancient Stabiae), Greece (Action Synergy) and Peru (Asonedh) organized 9 online webinars with over 30 participants from 4 countries: Vietnam, Greece, Peru, and Italy. Let's listen to interesting sharings of Vietnamese and international members after joining the project.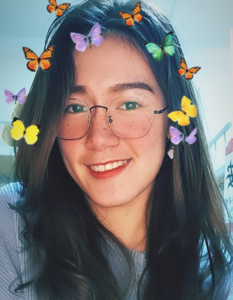 Hong Nhung from Viet Nam
Memories have always been an important part of me. From the family photos in the old album to the places that I have visited, they are all beautiful memories and evoke the most loving and intimate feelings for me. Therefore, when I joined the webinar series about collective memories, I felt delighted. To express my thought on webinars, I will use 3 words, including helpful, engaging, and inspiring. The content of the webinar series is seamless and diverse. Besides knowledge related to collective memories, we also had the opportunity to share Vietnamese music, festivals, places, people, and food with international friends. Those familiar Vietnamese cultures also have a certain connection to collective memories. This is one of the interesting things that I learned from this webinar series and there are many other interesting knowledge and experiences. Moreover, the Vietnamese participants in the webinar series are extremely friendly, enthusiastic, and dynamic. I always felt proud of Vietnamese young people because they always actively researched and prepared well before the webinar took place, as well as discussed and spoke enthusiastically in every webinar. I feel fortunate to be a part of Collective Memory, thereby I stand a chance of interacting with international friends, listening to stories, and discovering the traditional cultural beauty of beautiful countries like Italy, Peru. and Greece. Although the webinar series has ended, Collective memories have created beautiful memories, and no matter how much time passes, even if I get older and more mature, those memories will always stay in my heart and my mind.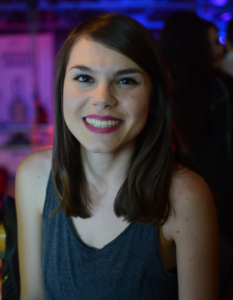 Olina from Italy
"A truly unique initiative, with countless activities that promote creativity, exchange valuable experiences, help establish the foundation for strong relationships and maximize the potential of each participant. That initiative is called "MEMORY Project"!
Each webinar took a new approach to the field of memory and the sociocultural aspects of that field, thereby offering us the opportunity to explore this multidimensional theme more deeply. Additionally, we were always encouraged to contribute ideas on important topics, share local experiences, talk about precious moments in life as well as sharpen creative thinking. In the 4th webinar, we discussed valorization and improvement of collective memory values, Vietnamese friends shared with us really interesting information, especially local traditions – Love market at Khau Vai. It was interesting to know that both women and men have the opportunity to reunite with their exes on this special annual day. I considered it a touching celebration where love and memory are perfectly linked.
Overall, I always felt excited when I was in a group with my Vietnamese friends because they are kind, cooperative, and willing to participate in all kinds of interactive activities, not only by telling stories but also by actively listening to foreign friends. In addition, as moderators, Vietnamese friends also provided information, helped us a lot, conveyed their enthusiasm in activities, and were always interested in capturing beautiful moments in group photos.
This project has been a success on a small scale with what many of us aspire on a larger scale; it's about crossing all borders and creating a unique connection among people around the world.
PS: One of my favorite moments is when all participants said "Goodbye" or "See you later" together at the end of every webinar, which sounded like a symphony. This always made me smile and looked forward to meeting everyone more.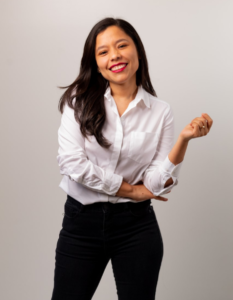 Katya from Greece
What have you thought of the webinars so far? I find the webinars inspiring and they really took me into a world I didn't know about. The participants are very active, I love that they have a methodology that keeps us active, attentive and constantly motivated to know what's coming.
I believe each country's expression and its culture, thus discovering different ways of expressing what they are and how this can transcend decades and affect other countries, similarities can be seen in some cases.
I noticed that Vietnamese young people actively participated and prepared very carefully, I really admired their performance in each webinar.