"I don't want any female friends to be harassed and stigmatized online like I've been"
That is shared by Phung Thi Huong Giang – a 26-year-old young girl from Hai Phong, one of the contestants participating in the CyberS – Generation S contest | Safety and equality in cyberspace. Having suffered from unpleasant experiences from being despised for her appearance and sexually harassed online, Huong Giang still chooses to face the problem directly and forcefully. Huong Giang is an active factor in community activities with the desire to be able to accompany girls who encounter similar stories. Along with that, she also expressed her desire to have a safe space where women can share their stories to find solutions to problems without being judged.
"The fastest way to get through the darkness is to walk through it"
As a cheerful and optimistic person, Huong Giang has also suffered from a lot of pressure from insecurity in cyberspace. It all started with a seemingly harmless online message, and with her open and friendly personality, Huong Giang had no doubt about her new friend. But it became a problem when annoying messages were sent to her with much more frequency. Giang said that harassing content related to her appearance and sex causes her stress, annoyance and discomfort. There was a time when Giang wanted to keep silent, hide, disappear for a while and blame herself. When negative content affected her life too much, Huong Giang decided to share her problem with her best friend. Thanks to timely encouragement and advice, Huong Giang was able to remove psychological barriers by herself and frankly face the truth. Facing the strong reaction of Huong Giang, the harasser had to retreat and the attacks through the virtual world gradually stopped and disappeared.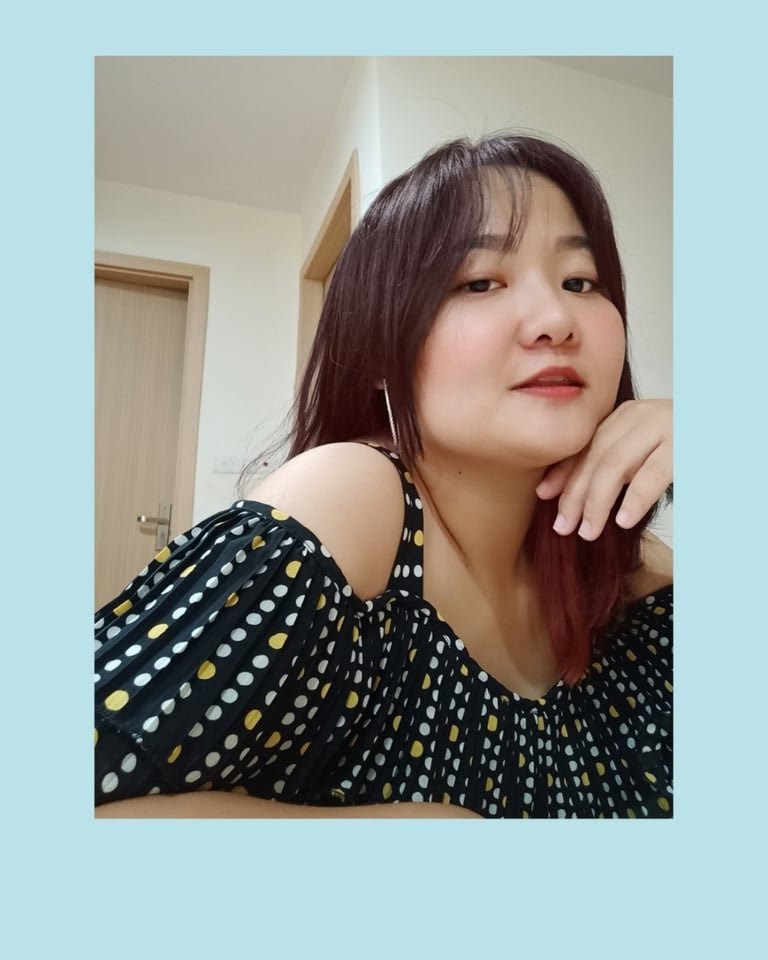 Huong Giang was once a victim of sexual harassment in cyberspace
One surprise that Huong Giang realized was that after sharing with her friends about the problem she was facing, she found that many of her friends and relatives had also faced mental pressure originating from cyberspace. The most common is the disparagement of appearance and hate speech. "Girls are mainly attacked by imposed prejudices and social norms that are being set to despise women, in the form of sexually harassing messages and comments. People often take it as a joke for fun without caring about the feelings of the person receiving the comments. Females when faced with offensive words will greatly affect their psychology, making them doubt themselves. It causes terrible damage, even if it's just words, it lasts forever," Huong Giang shared.
Huong Giang also realized that, if she did not face it in a strong, decisive, straightforward manner, she would never know when she would be able to get out of harassment. "Besides, find a friend/relative you really trust to confide in and find the right solution for that situation. Talking about your feelings will help you to release, not fall into a state of blaming yourself. Gradually, Huong Giang learned a truth to help her become more optimistic and positive: Remember that you deserve to be loved and respected. No one has the right to hurt you just for their own pleasure. I live my own life, I am the one who knows myself best, so don't let harmful words affect me. There are still many people who believe in and love you!".
Happiness when protecting women from being harassed and hurt
Formerly, Huong Giang was a tour guide. However, after interacting with many people, listening to many sharings from friends and relatives around, Huong Giang realized that many women are seriously unsafe in cyberspace, especially in the field of sexual harassment, appearance and hate speech. With the desire that no more women will have to endure harassment and trauma like she has experienced, Huong Giang decided to spend more time on social work, spreading the strong message of life to women.
Currently, Huong Giang is a project officer of the Center for Research and Application of Science on Gender – Family – Women and Adolescents. She said she was very happy and found her life meaningful because she was able to do community work and help the women around her. Her current job also helps her access to and learn more about expertise, knowledge as well as cases where women experience Violence so that they can learn and share ways to prevent this situation.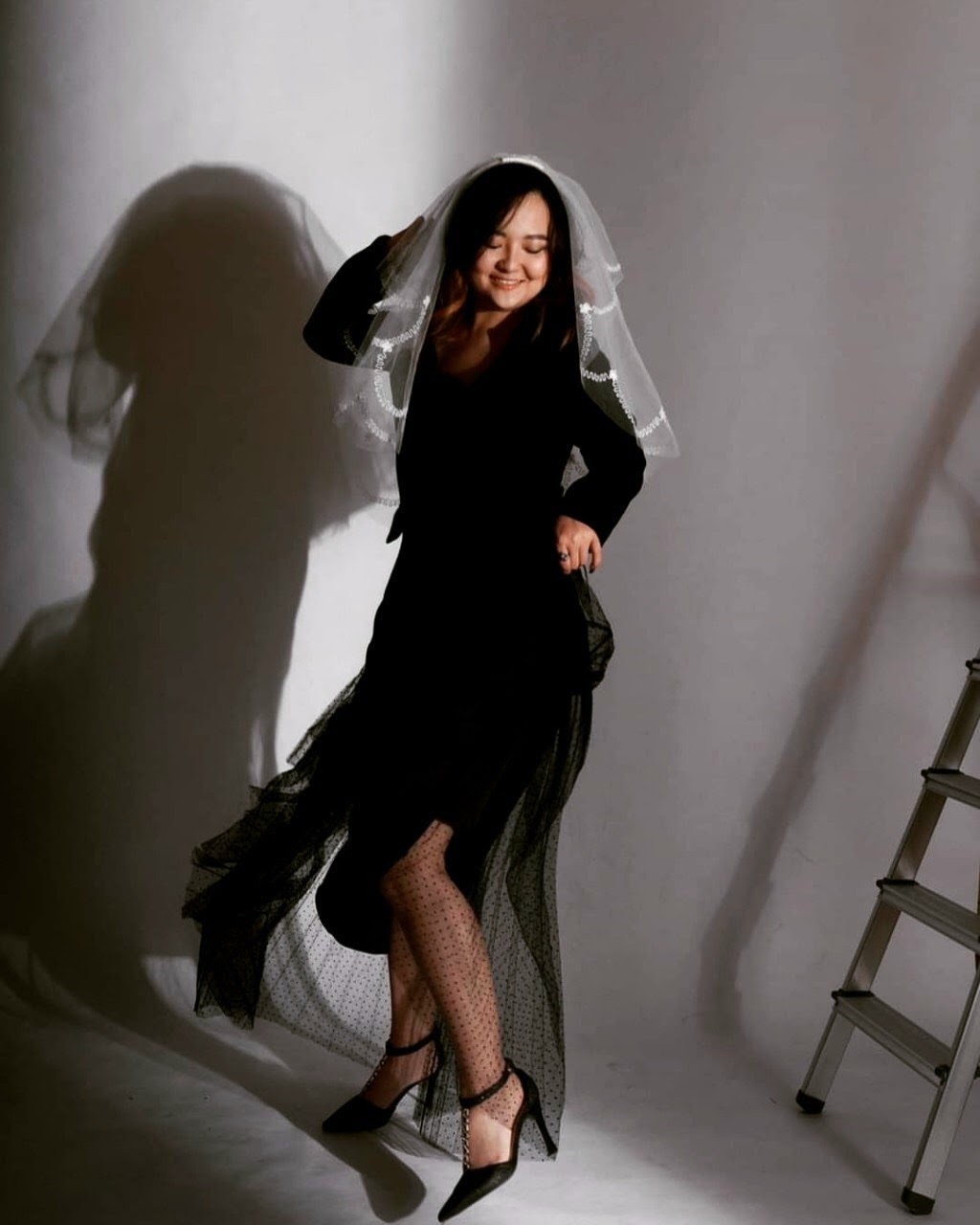 From her own experiences, Huong Giang wants to contribute to protecting the women around her, thereby helping them have a safe space with greater respect and love.
"From my own personal experiences, as well as stories happening around my friends and the women I love, I have made myself very aware of "Inner Strength" and "Love" love yourself" is necessary. I want to rip through the stereotypes, the standards that society is imposing on us. I want the girls to understand that no matter who you are, your appearance, your personality no matter what, you are still the only special being that deserves to be loved, listened to and respected, so I followed my current job, hoping to be able to help women realize the value themselves and know how to deal with and prevent violence if it happens, help women around them have a safe, healthy space and have more respect and love", Huong Giang shared about her work. present.
Huong Giang is currently one of the 70 best contestants of the CyberS – Generation S contest | Safety and Equality in cyberspace organized by UN Women and CSDS, with the aim of raising awareness of young Vietnamese about safety in cyberspace and gender equality. Huong Giang and her teammates put a lot of effort into the idea of ​​​​implementing a project aimed at working women to respond to and prevent from violence taking place in cyberspace, especially during the lockdown period. The contest will be the first step on the journey of bringing this long-term project to the community, helping women have safer and healthier cyberspace, creating a space to listen and share ideas, find solutions to cope when such risks occur with themselves – both in terms of psychology and appropriate solutions.
Sharing about the contest, Huong Giang said: "Having a community of young people to share their views and perspectives is what makes me extremely excited because it's been a long time since I joined a young Forum like this again. The enthusiastic support and use of many modern techniques in training from the organizers have made me learn a lot about technological tools. Whether contestants in the contest are selected to continue or not, each individual is a Change-Maker that helps Vietnam take one more step towards creating safer and more friendly cyberspace. Always keep the fire in you, opportunities will come to you, one way or another. Each of your contributions will be valuable to the community."
---
Learn more about: Cuộc thi Cyber S – Thế hệ S: An toàn và Bình đẳng trên không gian mạng
Keep following fanpage CSDS to update the contest entries and the final round of the contest.