The discussion "How are we "eating" the Earth?" is a pre-event of the Science Film Festival 2021 (SFF 2021) project jointly implemented by Goethe-Institut and Center for Sustainable Development Studies (CSDS), which took place on Sunday, August 29. The discussion had the presence of special guests including Mr. Wilfried Eckstein – Director of Goethe Institute, Mr. Don Tuan Phuong – Director of CSDS, Mr. Nguyen Ngoc Hung – PhD Student, MSc Nutritionist from Faculty of Medicine Ramathibodi Hospital, Mahidol University, Thailand and the participation of 46 young people aged 16-18 from many different provinces such as Hanoi, Thai Binh, Hai Phong, Phu Tho, etc.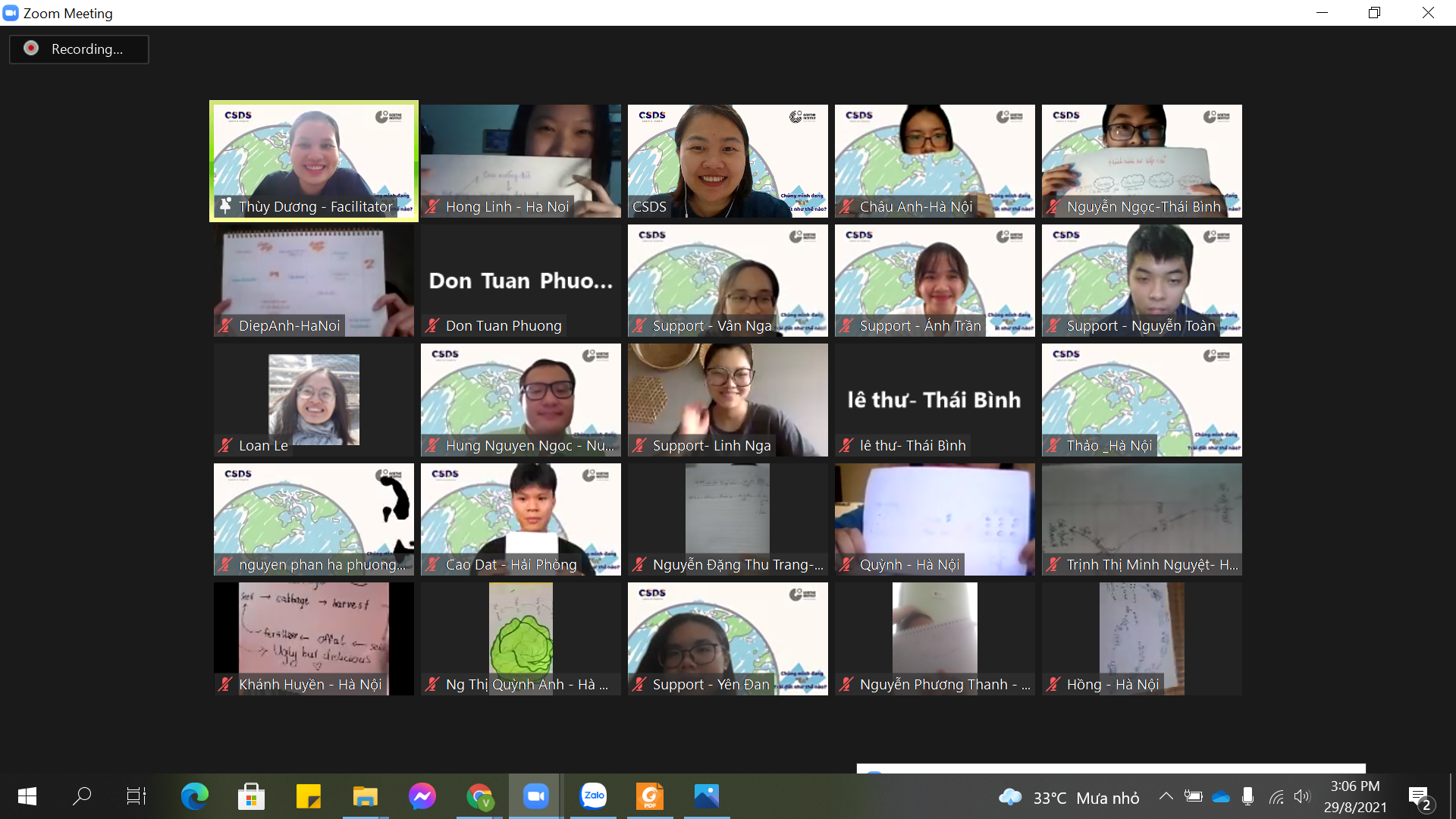 The discussion was organized to raise awareness about food waste as well as the harmful effects of meat consumption on the environment through the screening of the short science film "Hungry Planet" associated with group interaction activities and individual creative experiences.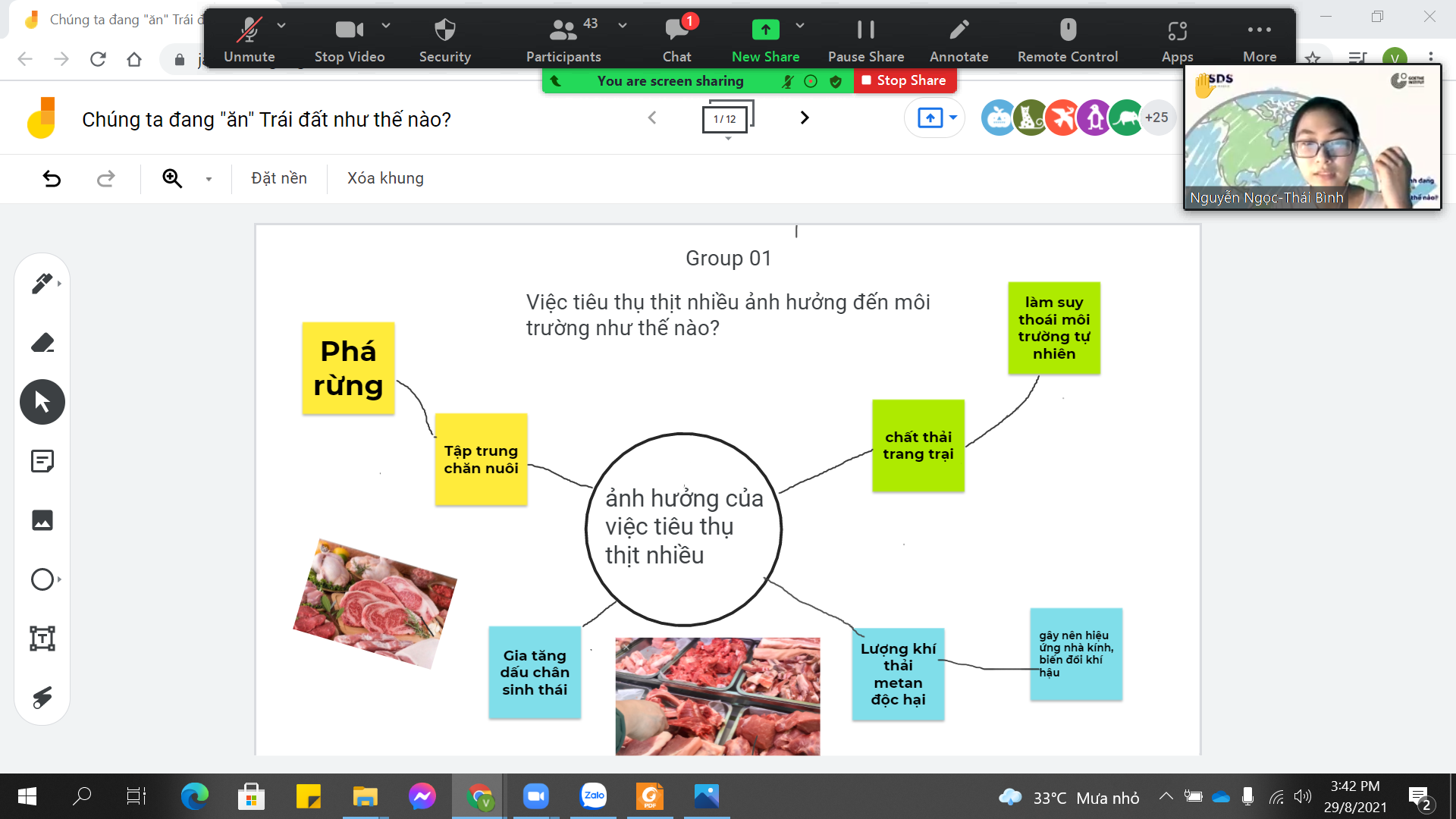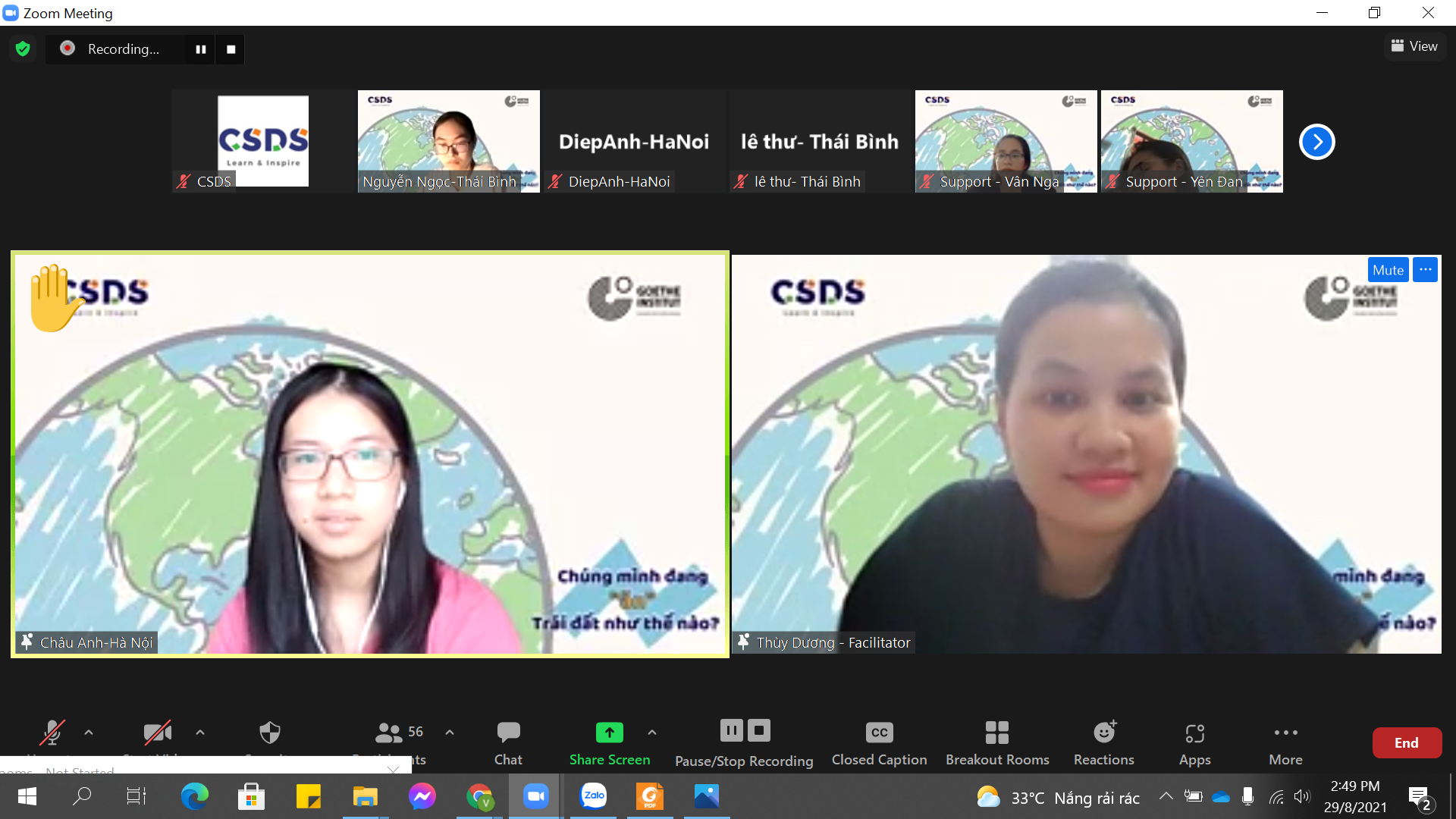 The documentary "Hungry Planet" provided participants with a lot of useful and practical information such as the food process from seed to being eaten or the effect of meat consumption on the environment. Participants got the chance to discuss, work in groups and express their feelings about the topic given by the organizers. In addition, Nutritionist. Nguyen Ngoc Hung provided useful information about a suitable diet – one of the solutions to help reduce meat consumption and still ensure adequate nutrition for the body.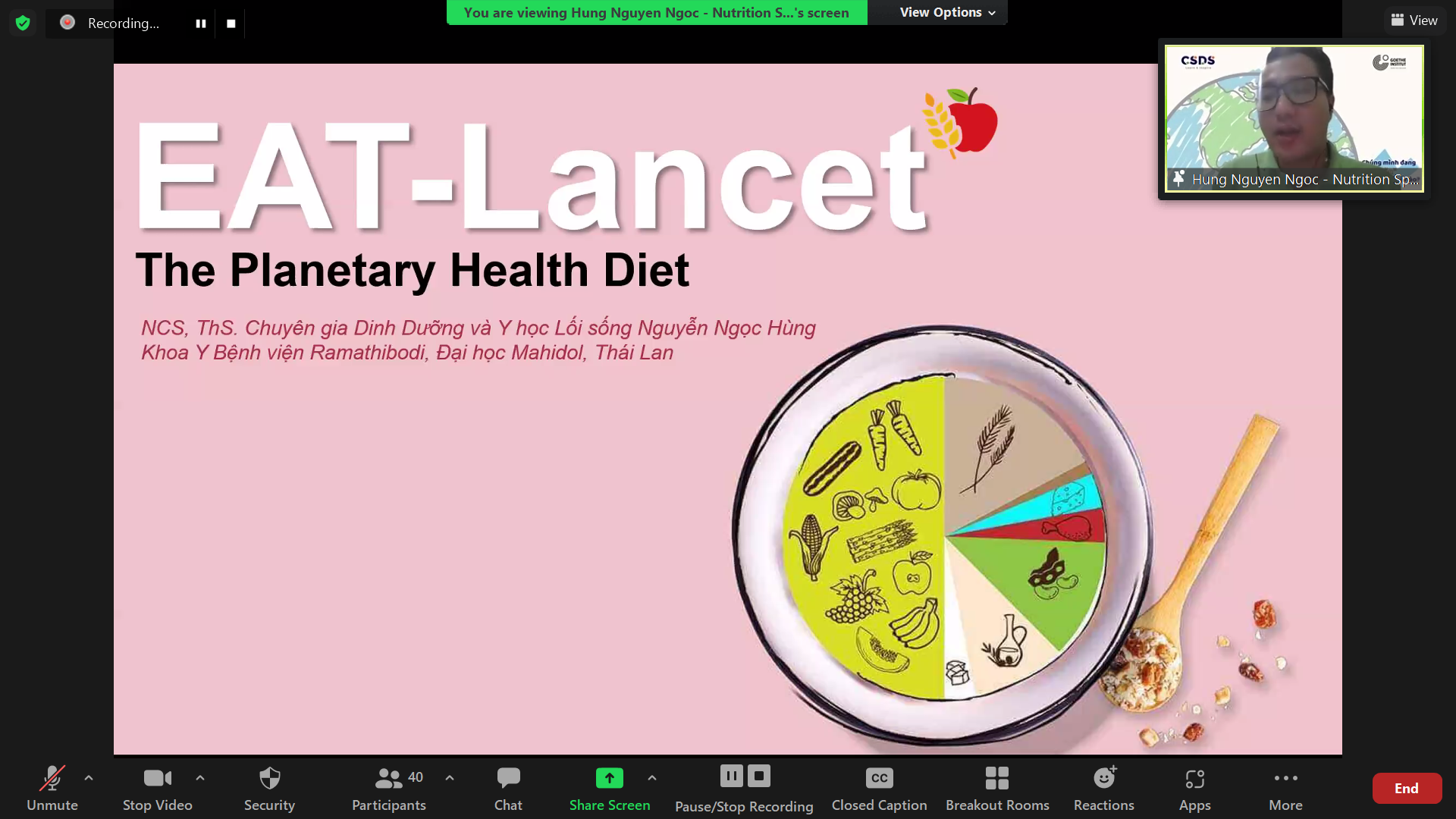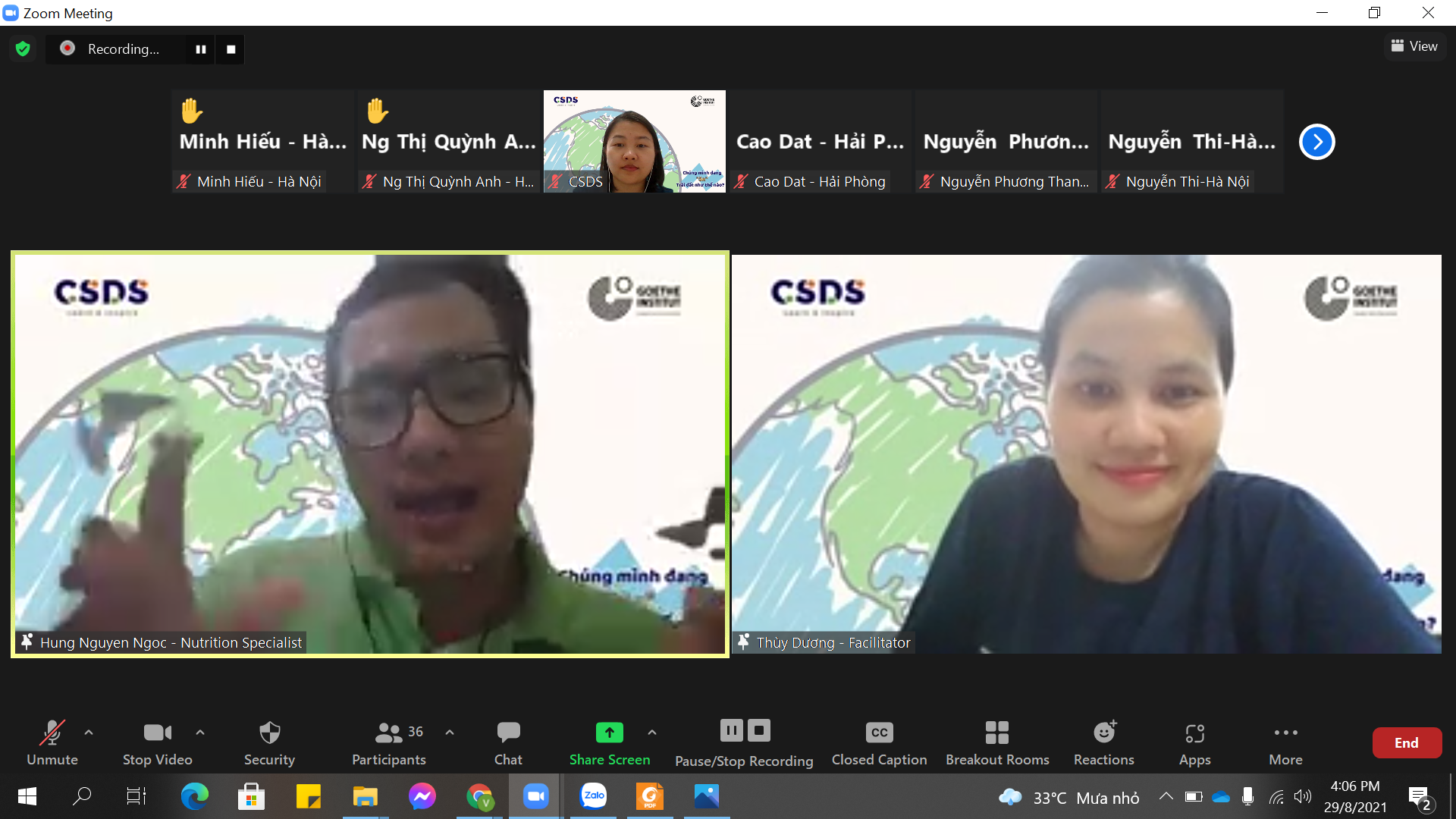 At the end of the discussion, the young people participated in the activity making a commitment with 3 actions that can be done right after the discussion, many simple yet very practical ideas were raised with target of joining hands in protecting the environment from the smallest actions!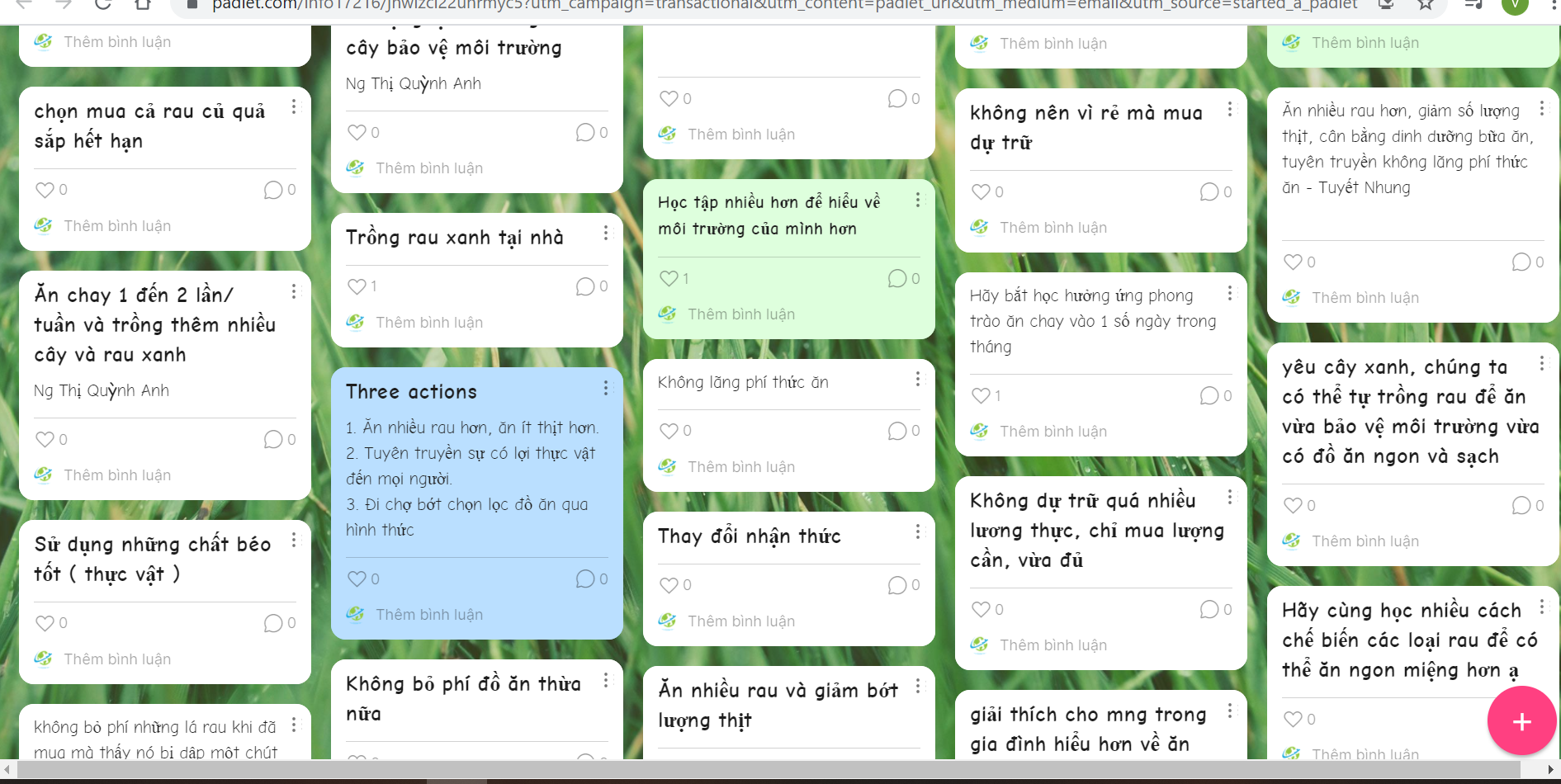 The workshop series, which are coordinated by CSDS and the Goethe-Institut for young people aged 16-18, will be officially launched from October to December 2021. Details will be updated on the website: www.csds.vn