My name is Duong, I've just returned from a weeklong workcamp in China. My camp took place in Huakailing, a welfare village in Phuyang, on the outskirts of Hangzhou city in Zhejiang province. During the camp, in addition to cultural exchanges, we also had the task of building a hut to avoid rain for the village.
[August 9, 2019] The first day, we met at Hangzhou East Railway Station, then drove to Hua Kailing in the middle of heavy rain. Everyone had the first share about themselves as well as their aspirations when participating in the camp.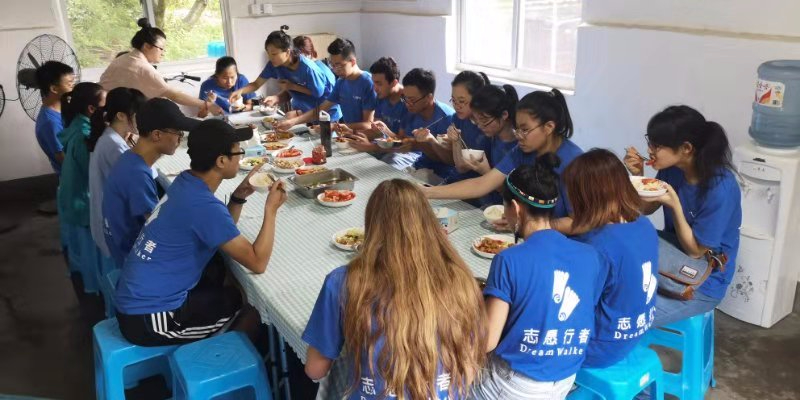 [August 10, 2019] On the evening of the 2nd day, we had a cultural exchange with the sharing of 8 friends from Hong Kong, Mexico, China and France. We understood more about the characteristics of different provinces in the vast country of China. We learned two Mexican dances, as well as tasted some of the best French candies.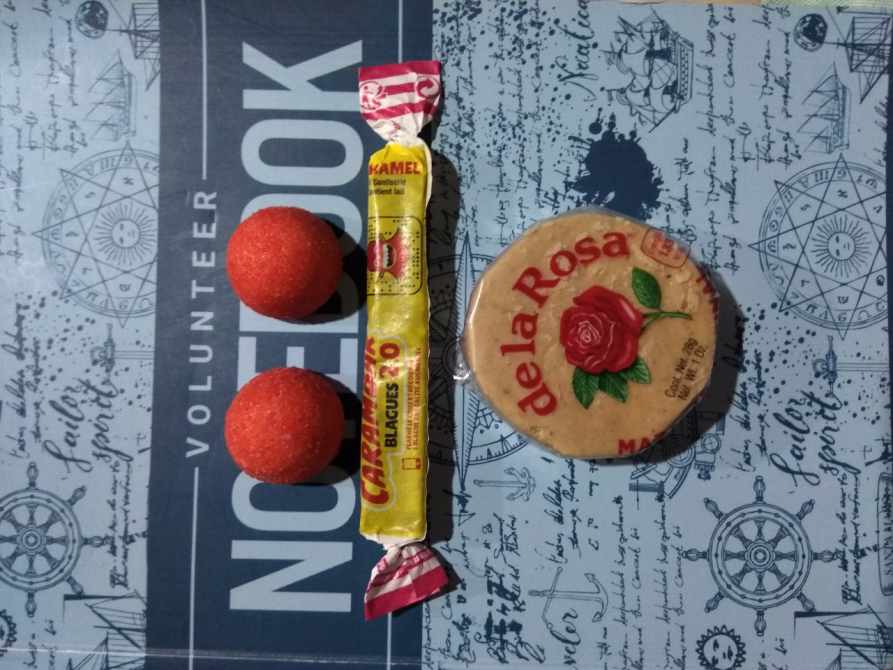 [August 11, 2019] On the third day, the sun came up after a few days of rain and storms. We were able to tour around the village. Hoa Khai Linh has a mountainous terrain with a very poetic and peaceful scene. In the village, there is also Long Tinh tea hill, two small lakes, next to it is a bamboo forest and many small fields planted with all kinds of vegetables.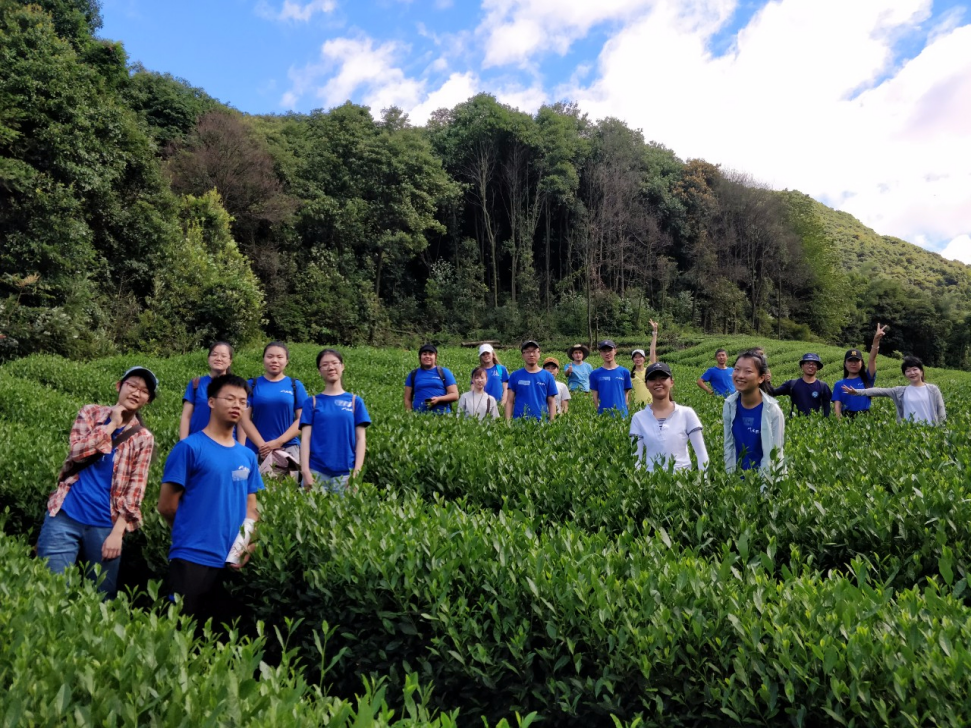 After the tour, we started construction work. We were divided into two groups, one group was in charge of "digging the foundation", and one group was responsible for sawing wood.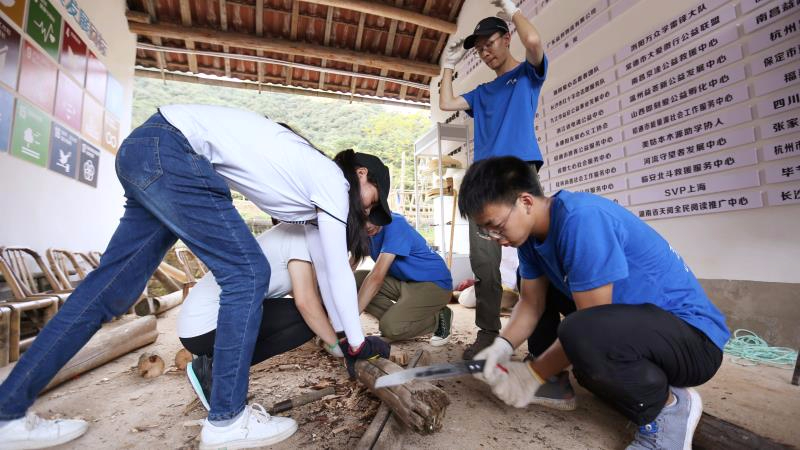 The first pillars were buried, marking the first "accomplishment" of all of us students, who had so far had little exposure to similar construction work.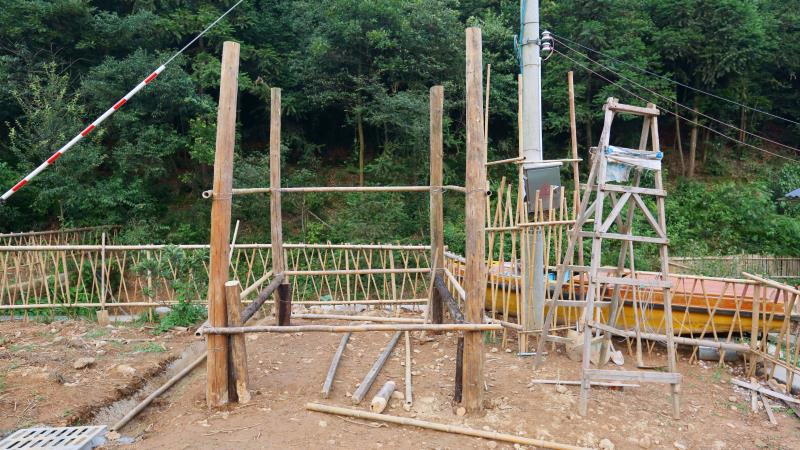 Tonight, we learned Chinese calligraphy from Master Thich, who has spent a lot of time studying Chinese writing. Learning calligraphy is not only learning how to write letters but also learning about the origin of letters.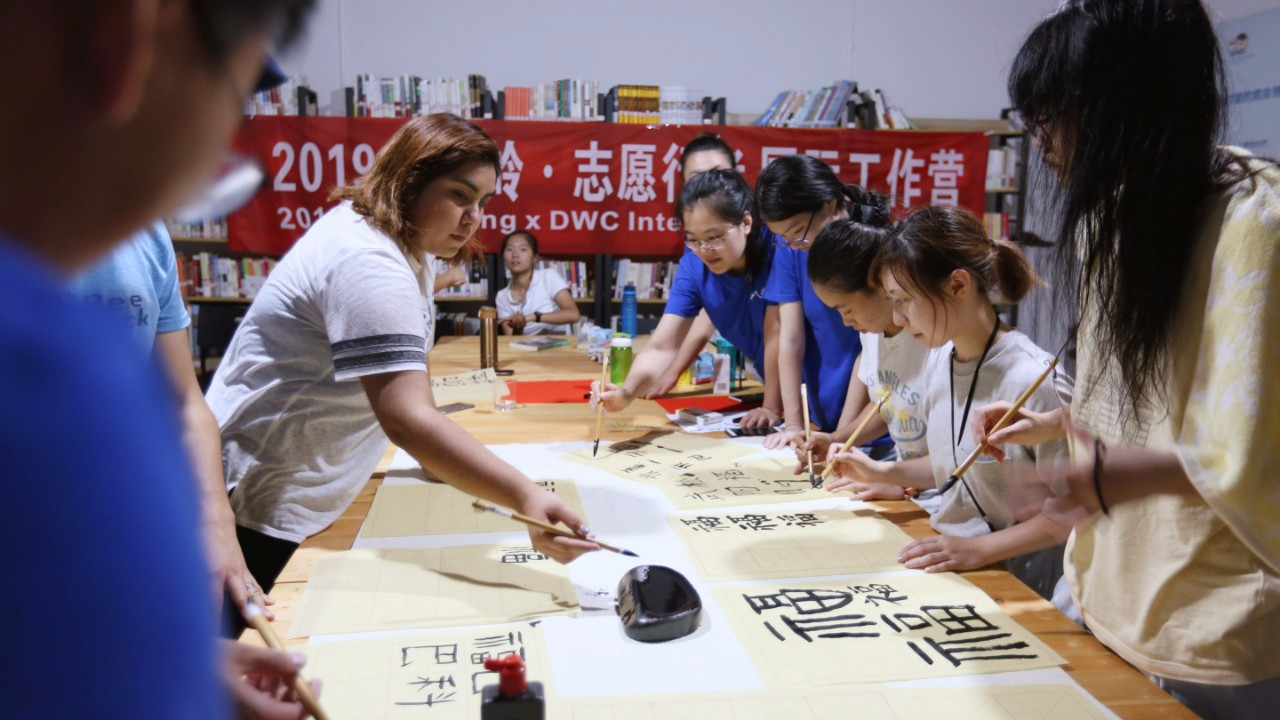 [August 12, 2019] On the 4th day. In the evening, we welcomed a special guest – a longtime volunteer who came to Hoa Khai Linh for dinner, then shared about our volunteering experience.
We heard a lot of touching stories about his volunteering journeys in Yunnan, Tibet, Sichuan, etc. They were valuable sharing for us to better understand the two words "volunteer".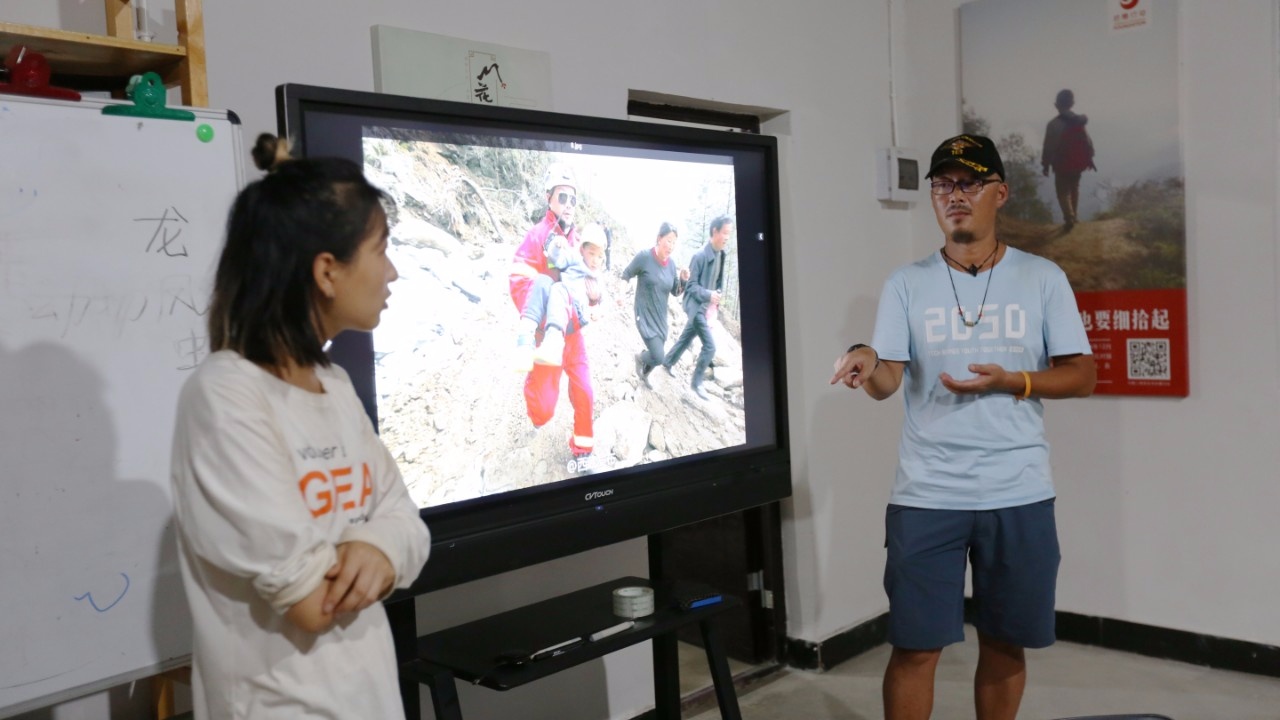 [August 13, 2019] On the fifth day, we went to the forest to cut bamboo, then moved back to the tent site and split the bamboo to make braces around the tent as well as brace on the roof.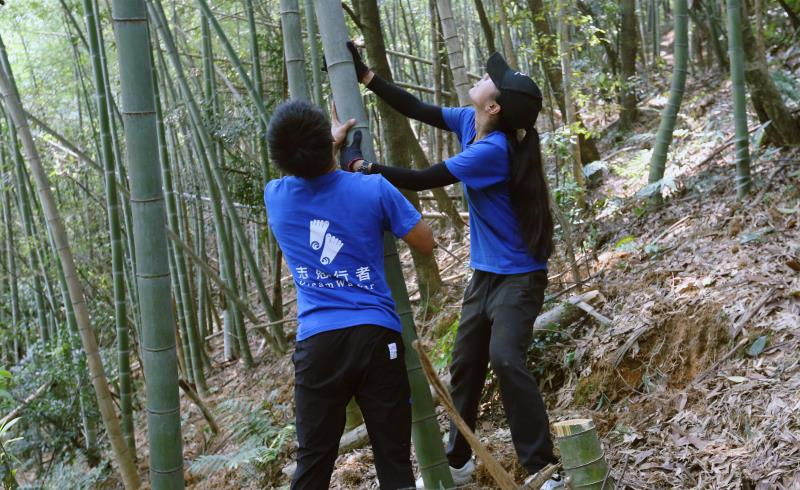 [August 14, 2019] On Friday, our rain shelter is complete!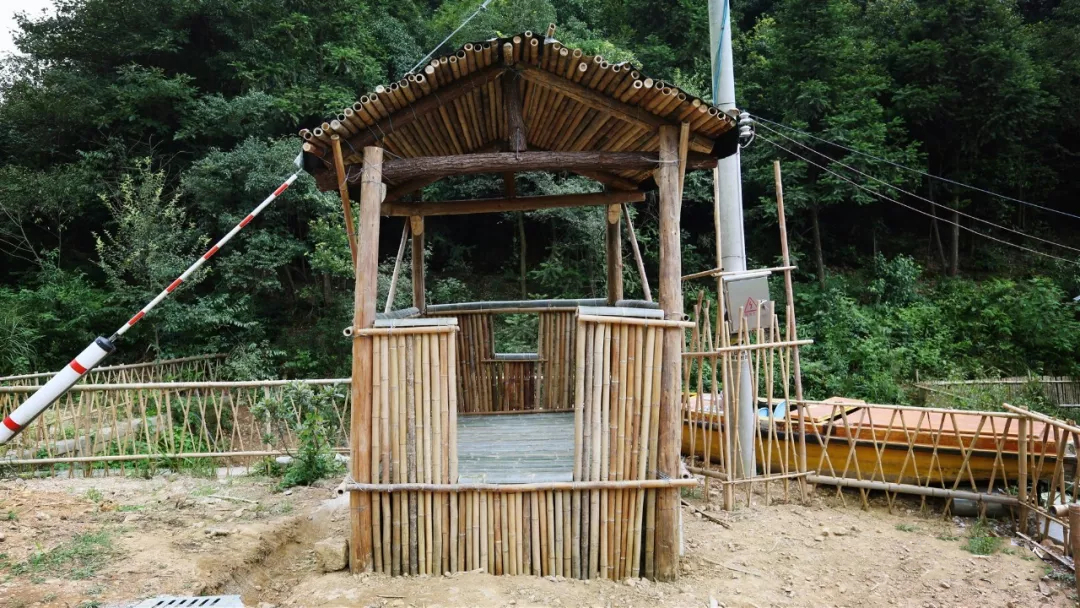 [August 15, 2019] The last day was so fast, a week soon passed, we had to say goodbye. Warm hugs, lingering goodbyes ended a week of being together. Thank you guys, for everything we've done together!