Overview
The Beautiful Mind International project is a project funded by the European Commission with the aim of improving everyone's mental health in society through sharing and discussion activities to provide knowledge, skills and raise the public's awareness especially young people, about this issue. The project has the participation of youth organizations from 5 countries: Lithuania, the Philippines, Taiwan, Nepal and Vietnam. They are Active Youth Association (AY), Bridging The Gaps Organization – BTG Inc., Vision Youth Action (VYA), Volunteers Initiative Nepal (VIN) and Center for Sustainable Development Studies (CSDS). Within the framework of the Beautiful Mind International project, from October to the end of November, CSDS implemented a series of 8 workshops on Mental Health.
Overview of eight BMI workshops
After over two months of implementation, the project has accomplished the first stage when successfully organizing 8 workshops, including:
– Workshop 0️⃣1️⃣: Building your resilience – Vaccine for the soul
– Workshop 0️⃣2️⃣: The Artist's Way
– Workshop 0️⃣3️⃣: Van su nhu y – Y nhu van su
– Workshop 0️⃣4️⃣: 5 Languages ​​of Love
– Workshop 0️⃣5️⃣: Draw to Heal 
– Workshop 0️⃣6️⃣: Yoga – Healing Love
– Workshop 0️⃣7️⃣: The Emotion Messenger
– Workshop 0️⃣8️⃣: Traditional Art – Emotional Connection
Workshops had the presence of the following speakers:
– Ms. Nguyen Da Dan Trang, Master – Social Work Specialist, Centre for Counseling, Research & Empowering Community (CoRE), Tea Talk Vietnam, Facilitator of Positive Discipline in Everyday Parenting program.
– Ms. Tran Thuy Trang, Facilitator of Positive Discipline program under Save the Children Vietnam and Vietnam Association of Children's Rights on parenting, children and family's mental health, a donor, a guest speaker and a pedagogical consultant of Tea Talk Vietnam and CoRE Community in many projects.
– Ms. Trang Nha, Program Officer – Centre for Counseling, Research & Empowering Community (CoRE), Tea Talk Vietnam
– Ms. Quynh Susu, Facilitator with many experiences in coordinating 8 courses of The Artist's Way, 7 courses of Manifest Soulmate Love – Eight Steps to Love, and many sharing for the community with different topics.
– Ms. Lan Phuong: Experienced in organizing 12 Visual Note – Creative Notes courses, and coordinating 8 courses The Artist's Way – Artist's Way (helping people connect with themselves and unleash their inner creativity) as well as more than 30 Workshops on different topics. In addition, she is the founder of Fanpage – Group 'Practicing Visual Note' and 'The Simple Lover'.
– Ms. Pham Thi Hong: YOGA COACH, VICE PRESIDENT OF VIETNAM YOGA UNION – VIETNAM YOGA NATIONAL ARBITRATION.
– Ms. Nguyen Anh Thu: Valedictorian in Project Management, majoring in Innovation and Development, University of Nantes (France), Trainer of EyeOpenerWorks Vietnam, National Trainer of British Council, Graphic Recorder.
– Ms. Dinh Thao: Co-Founder and Chief Executive Officer of Chèo 48h – Tôi Chèo về quê hương, Co-founder of the Vietnam Cultural Initiative Network. She is currently working in the field of education and organizing cultural and art events in Hanoi. Accompanying Ms. Dinh Thao also had the participation of young artists, including Xam Artist Ngo Van Hao, Cheo Artist Han Van Truong, Cheo Artist Tran Thi Ngat, and Artist Binn Le.
Looking back at eight workshops
Workshop 0️⃣1️⃣: Building your resilience – Vaccine for your soul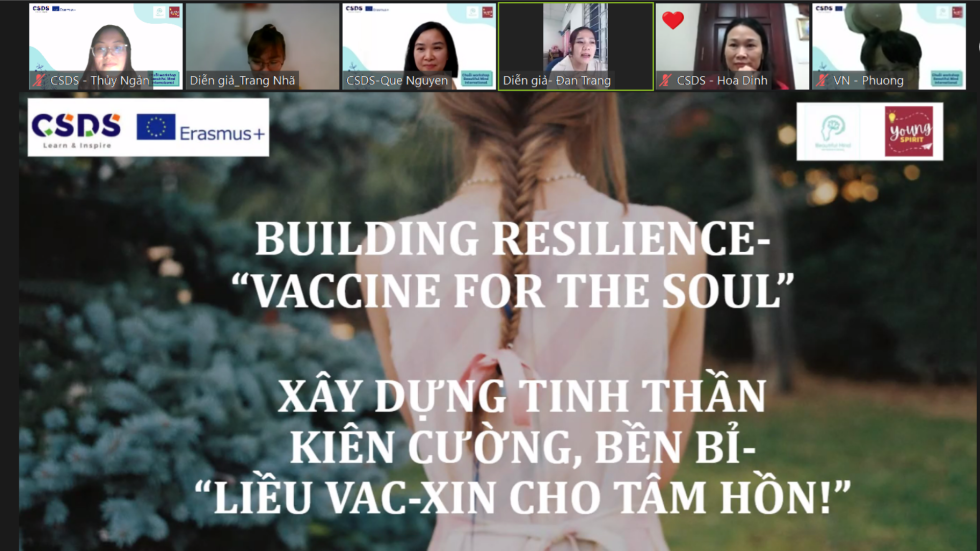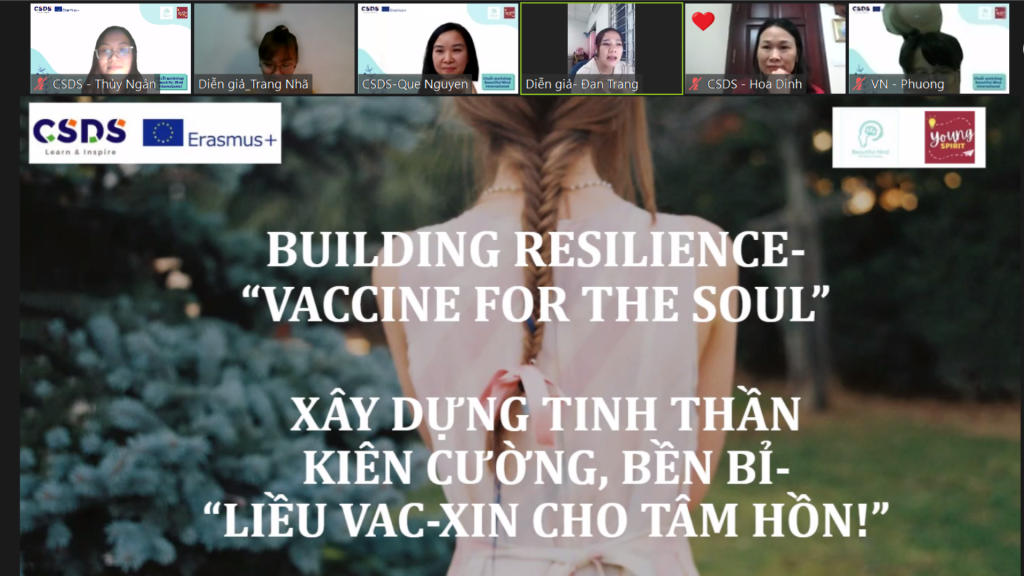 The workshop series started with an emotional sharing session by Tea Talk on how to identify and deal with negative emotions/events in life, thereby building and promoting resilience. Through useful spiritual theories combined with practical application instructions, members not only expanded their knowledge to know how to take care of their own health, but they also stood the opportunity of sharing and connecting with other members in a cozy, safe space by the speaker's sharing on healing music.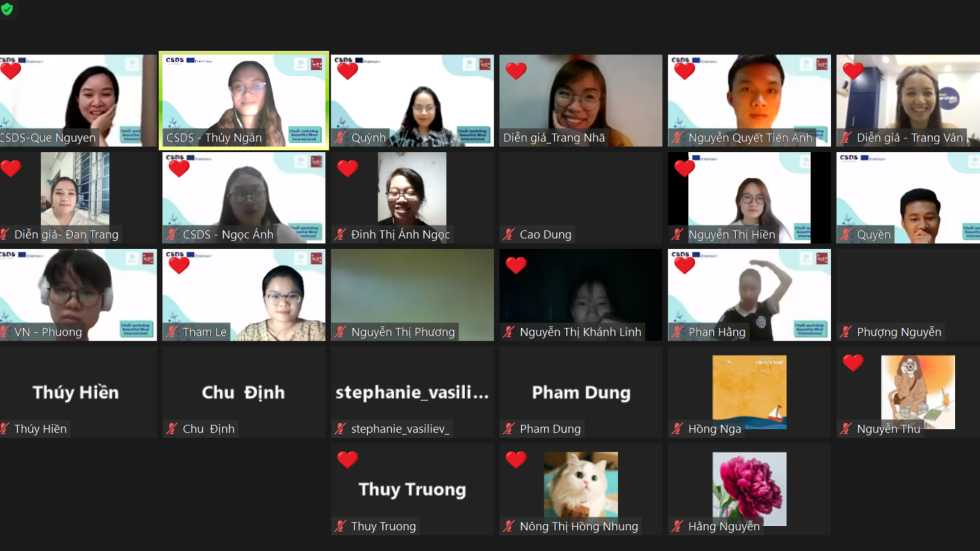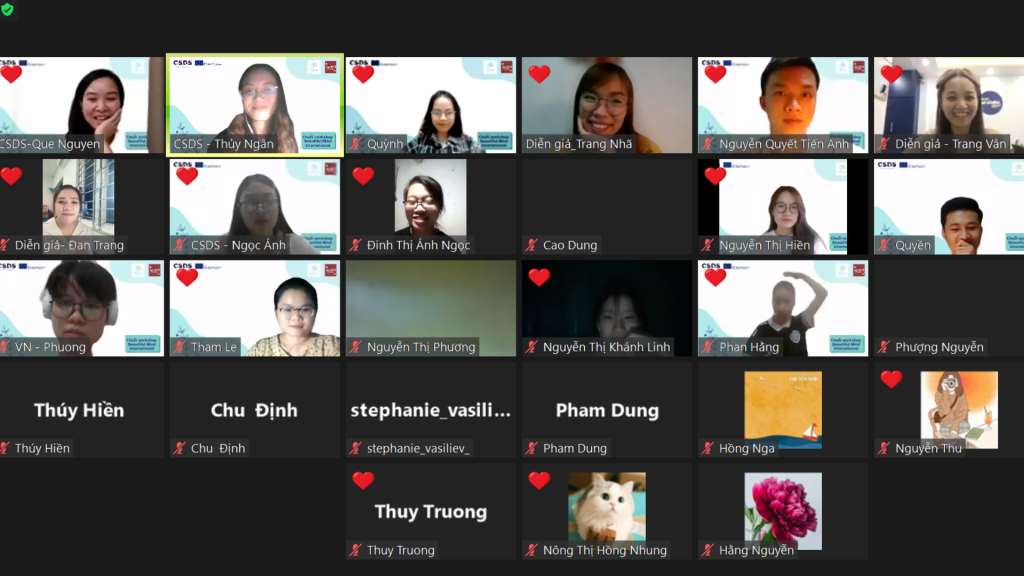 Workshop 0️⃣2️⃣: The Artist's Way & Workshop 0️⃣3️⃣: Van su nhu y – Y nhu van su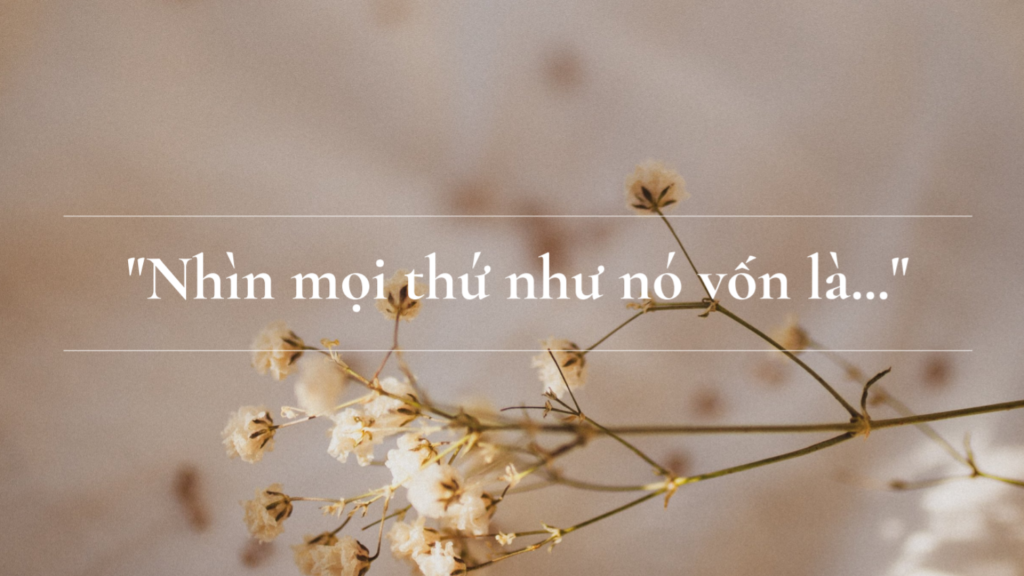 Two workshops in two consecutive weeks that were delivered by speaker Quynh Susu created a delicate and magical connection in the flow of emotions. Specifically, at the workshop "The Artist's Way", Quynh Susu introduced 2 famous healing tools named:
📜 Morning Pages
🌸 Artist Dates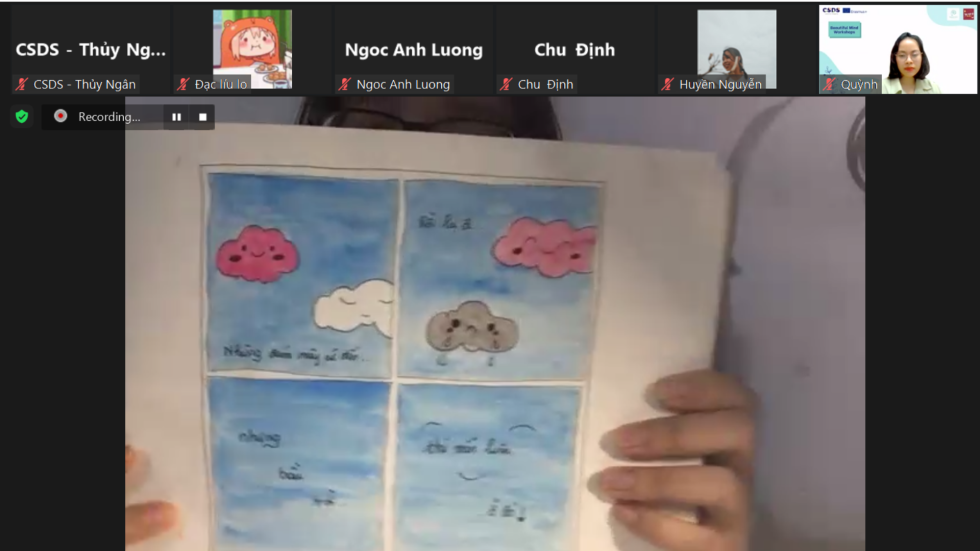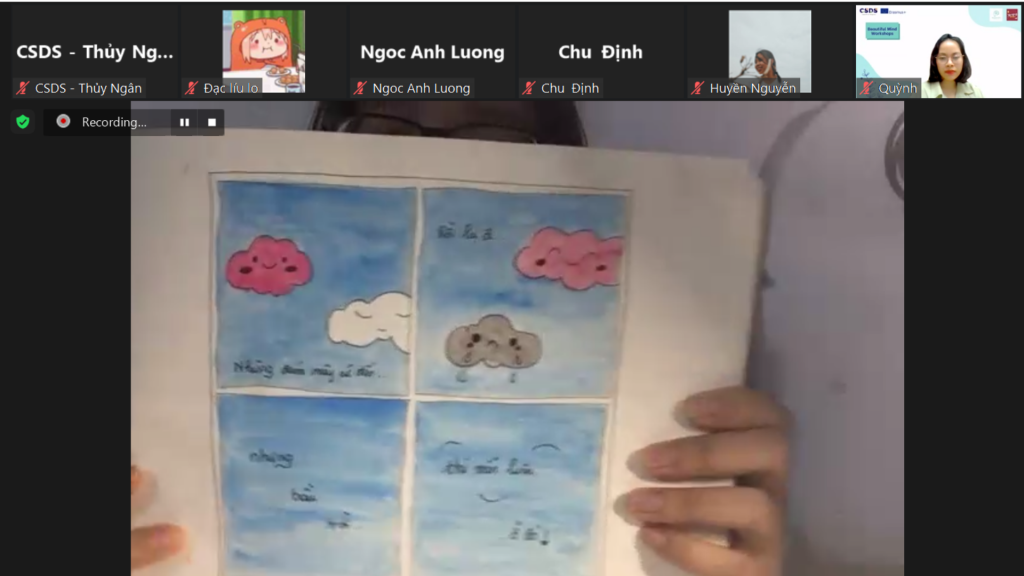 With above two tools, we realize that in fact, the negative emotions and dissatisfaction we face in life are sometimes because we ignore ourselves and forget our inner voice. These two tools not only remind us of our own thoughts, but also create opportunities for us to take more spiritual care. In addition, speaker Quynh Susu organized a small practice challenge to spread the spirit of self-love to the members. From the application of two tools, followed by the workshop "Van su nhu y – Y nhu van su", Quynh Susu led the members on a journey of self-understanding through small steps to help realize that if the world was full of good things, would we be really happy? What is the true nature of the problem? In the end, the two workshops opened the meaningful message: "Seeing everything as it is…"
"Seeing everything as it is…"
Workshop 0️⃣4️⃣: 5 Languages of Love


Back to workshop number 04, two speakers Nguyen Da Dan Trang and Trang Nha from Tea Talk made the atmosphere hotter than ever around a topic: Love. Love should be understood in a broad way, including family love, self-love, life love, etc. Love does not stop at the tip of the tongue, but it also appears when someone needs it. However, love also needs to be expressed in appropriate ways for people to understand. The workshop provided knowledge about the "Five Languages ​​of Love" and instructions on how to properly express love to your loved one.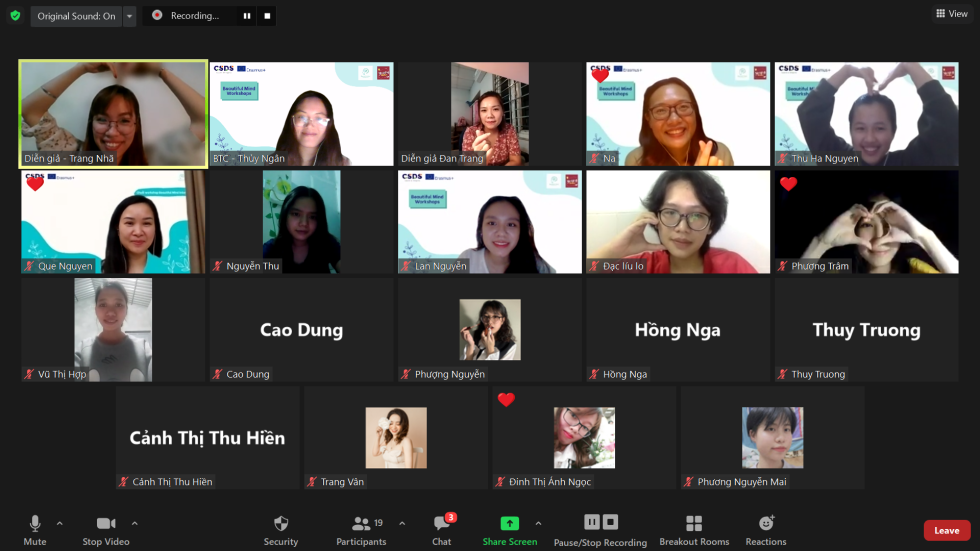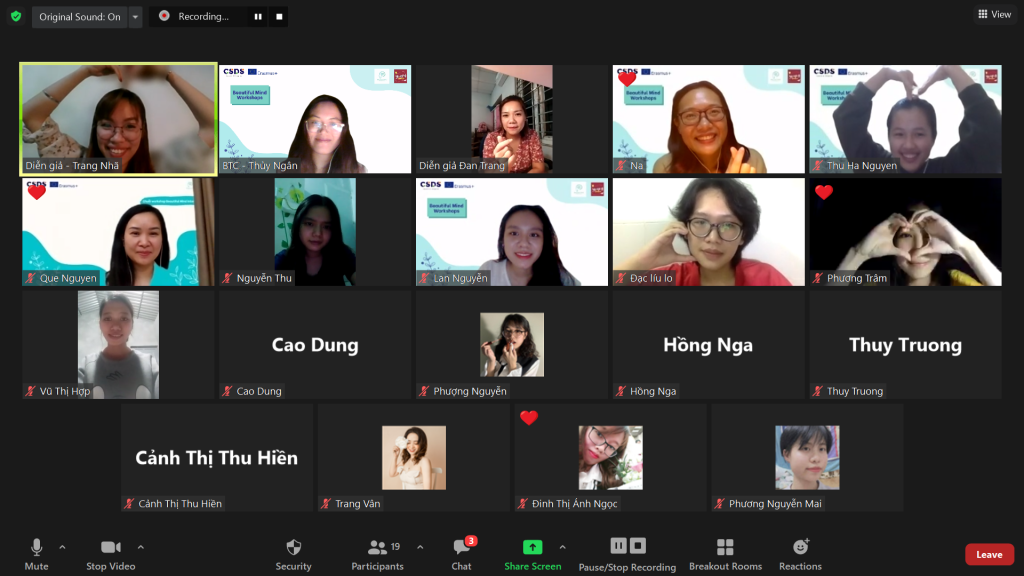 Workshop 0️⃣5️⃣: Draw to Heal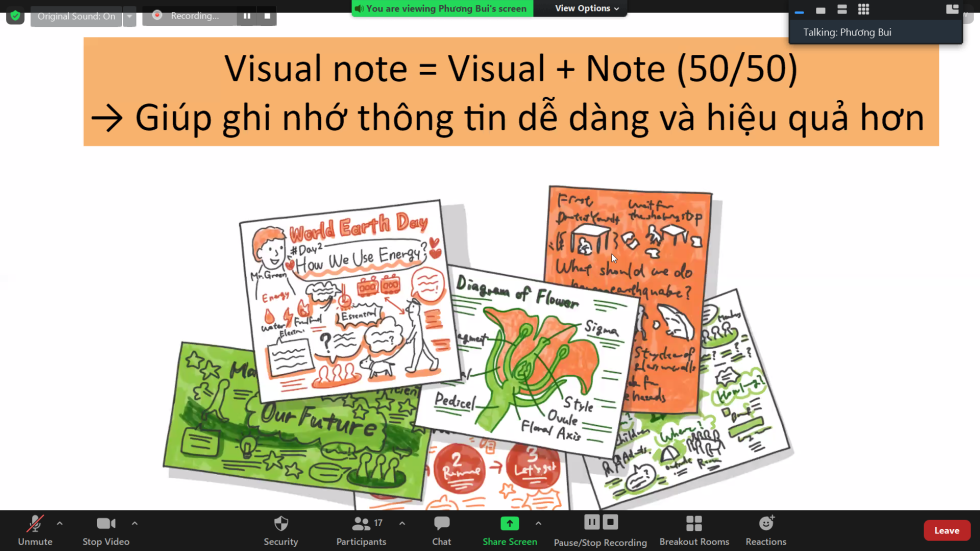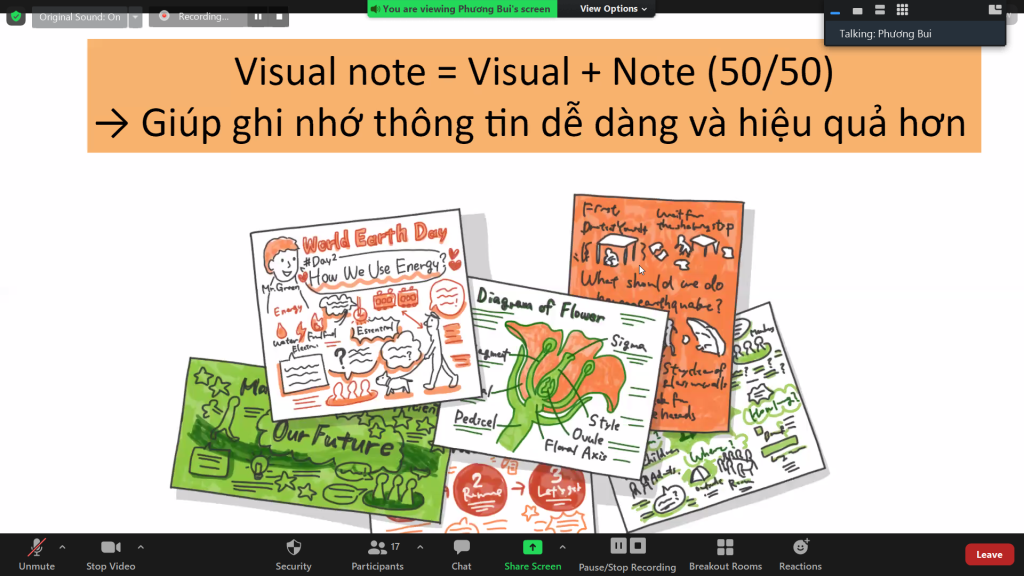 At the beginning of the nearly 2-hour workshop, speaker Bui Lan Phuong provided the background knowledge about drawing coupled with 'holly jolly' activities such as drawing icons, drawing rabbits, drawing cars… from simple shapes.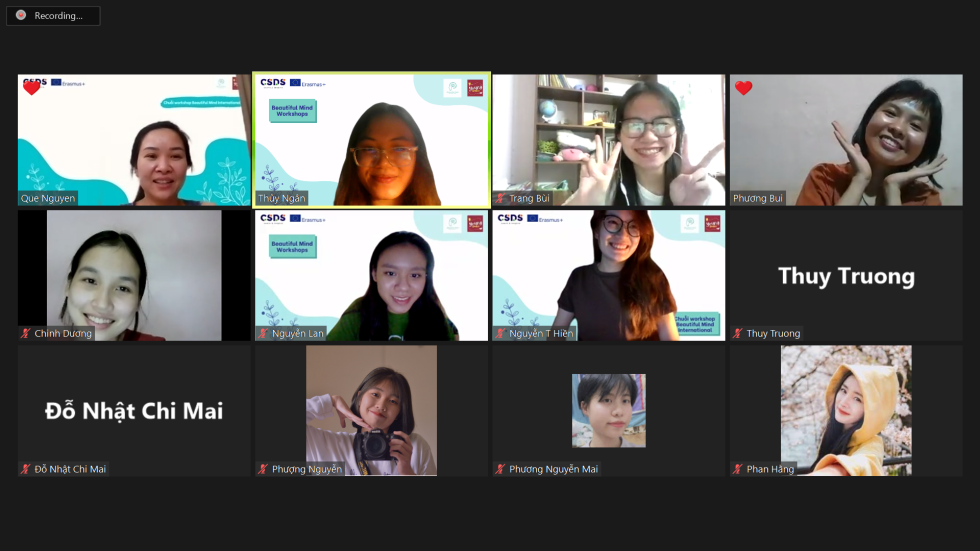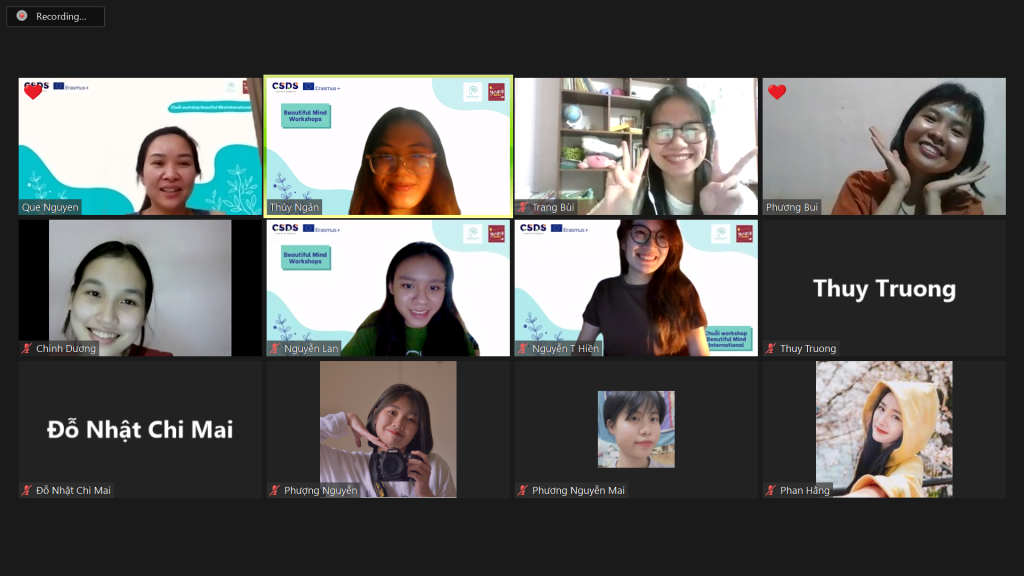 The workshop atmosphere was relaxed, full of encouragement for each individual to be confident in their abilities and discover their hidden potential. The most interesting activity of the workshop was the creation 'Dechiu list' which put them at ease through the practice of Visual Note. The sharing of each member, the smile of the speaker, the feeling of relaxation – healing left a deep impression on all participants.
Workshop 0️⃣6️⃣: Yoga – Healing Love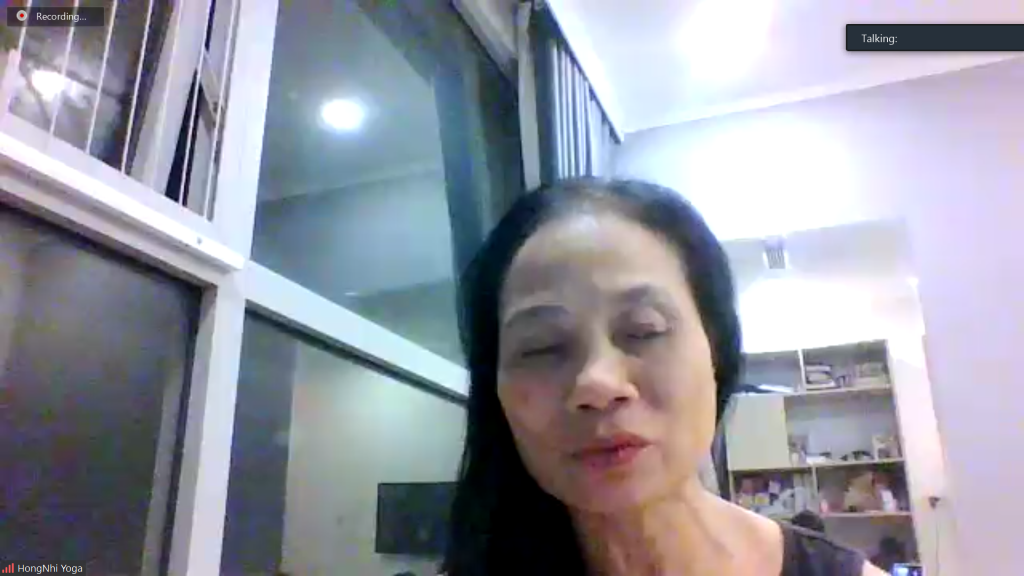 During 90 minutes, Ms. Hong Nhi guided the members to practice the breathing exercise "Fire breath" and some breathing movements to help circulate blood, balance body and mind. With inspirational voices and encouragement, the members had the opportunity to exercise in a healthy, gentle way and were equally surprised by the effectiveness of the exercise.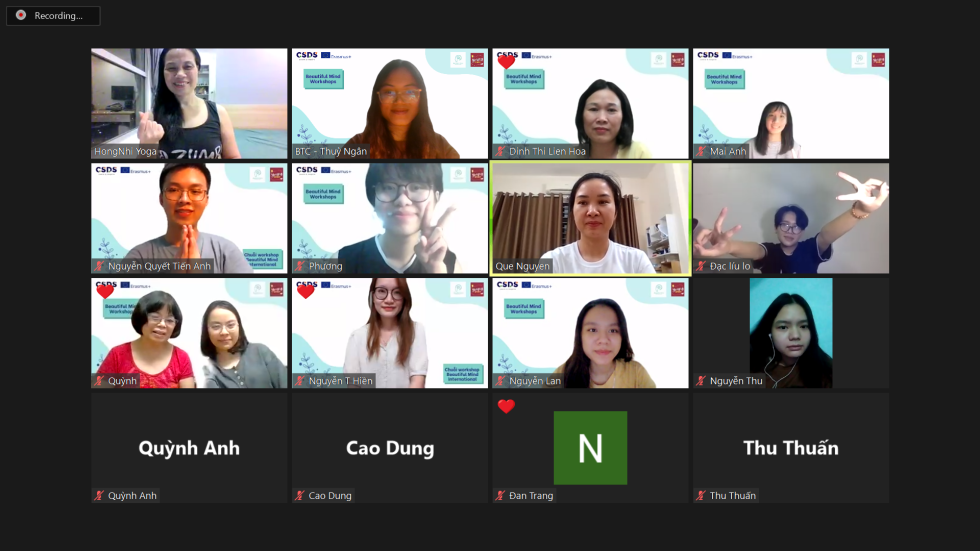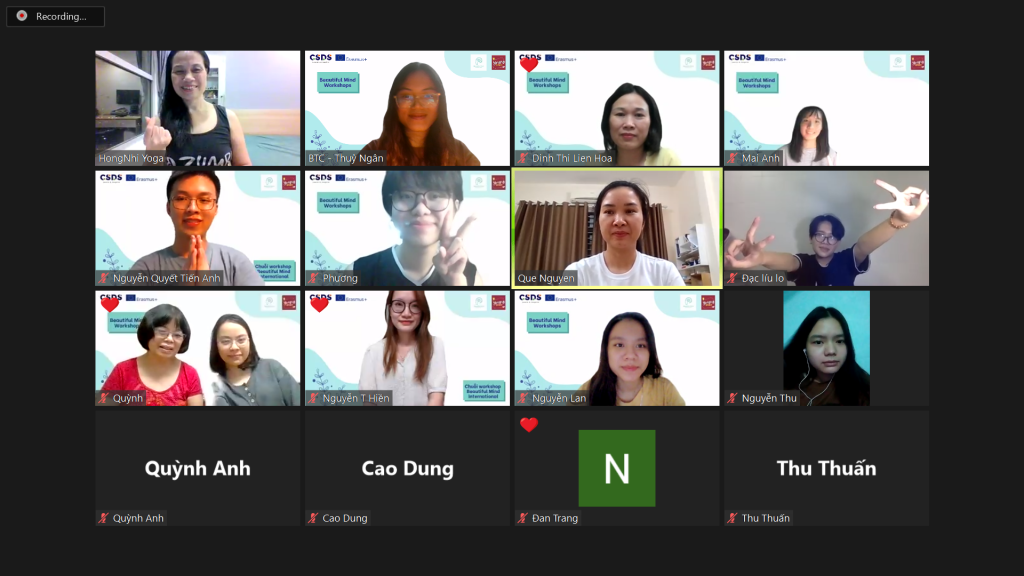 At the end of the workshop, N.Q.T.A – a participant expressed joy and happiness when practicing yoga after the interrupting time due to the pandemic. Hopefully, the special workshop left an impression on each member and inspired them to practice Yoga on a daily basis.
Workshop 0️⃣7️⃣: The Emotion Messenger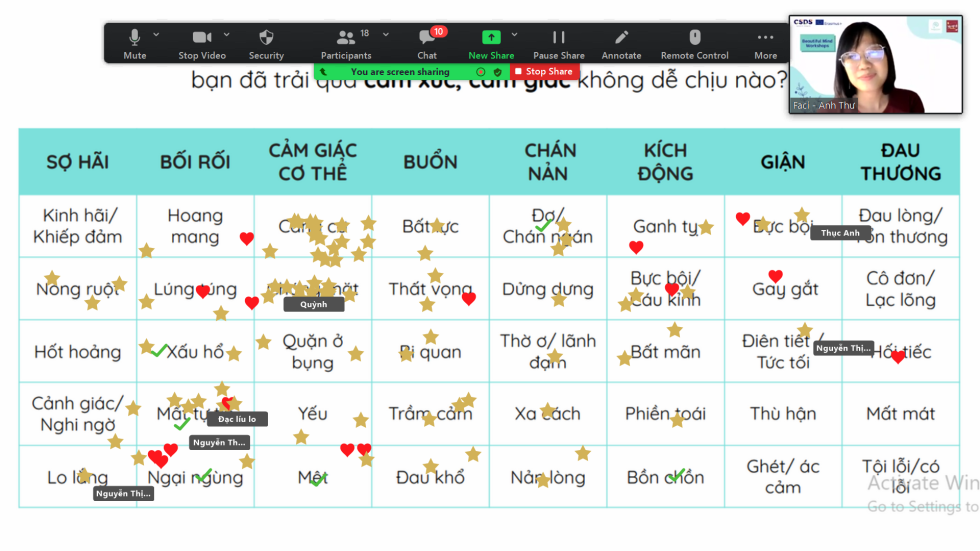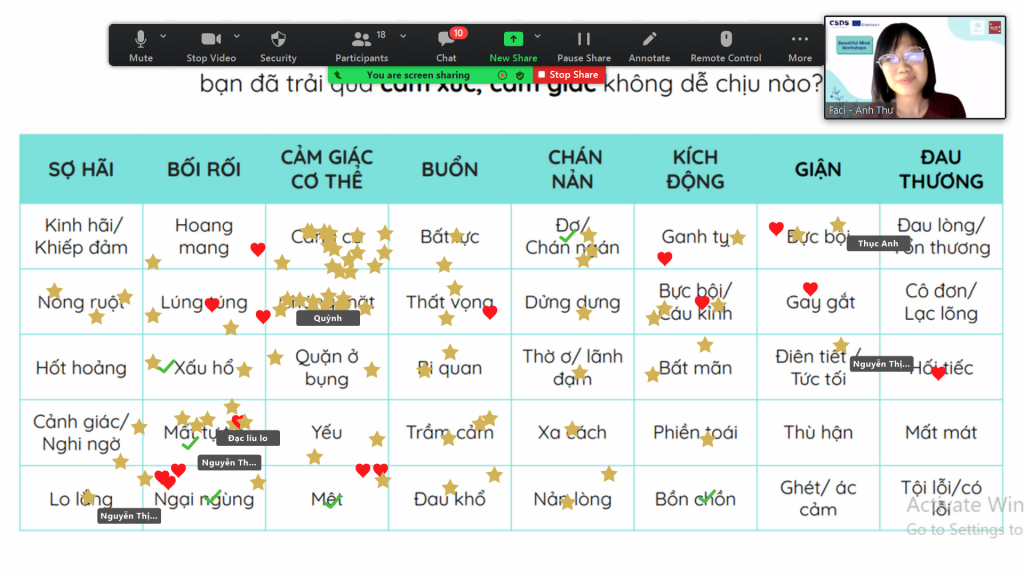 Led by speaker Nguyen Anh Thu, the workshop provided useful knowledge to help members detect – identify – name emotions, thereby understanding the emotion messages. Deep moments in harmony with interactive activities, role-playing, room-sharing, etc. made 2 hours go by with a lingering aftertaste.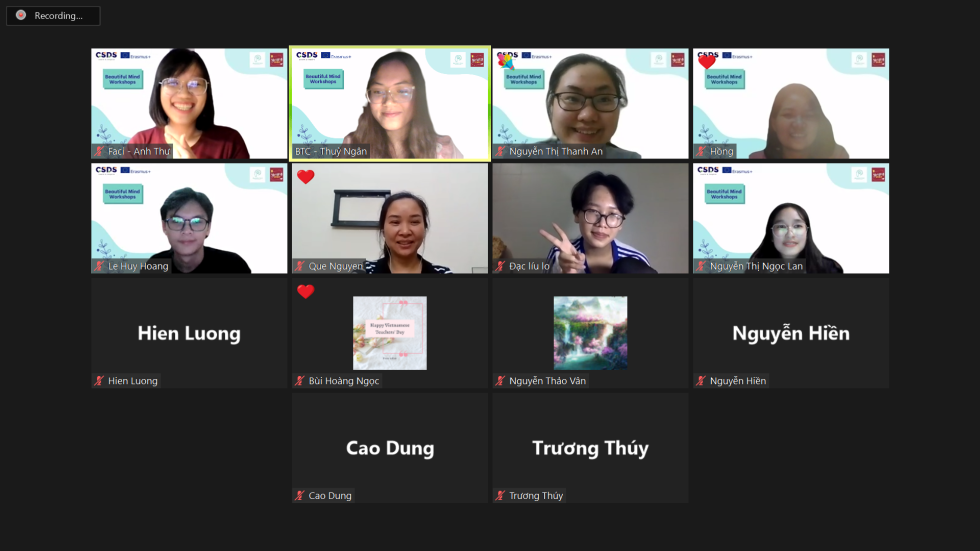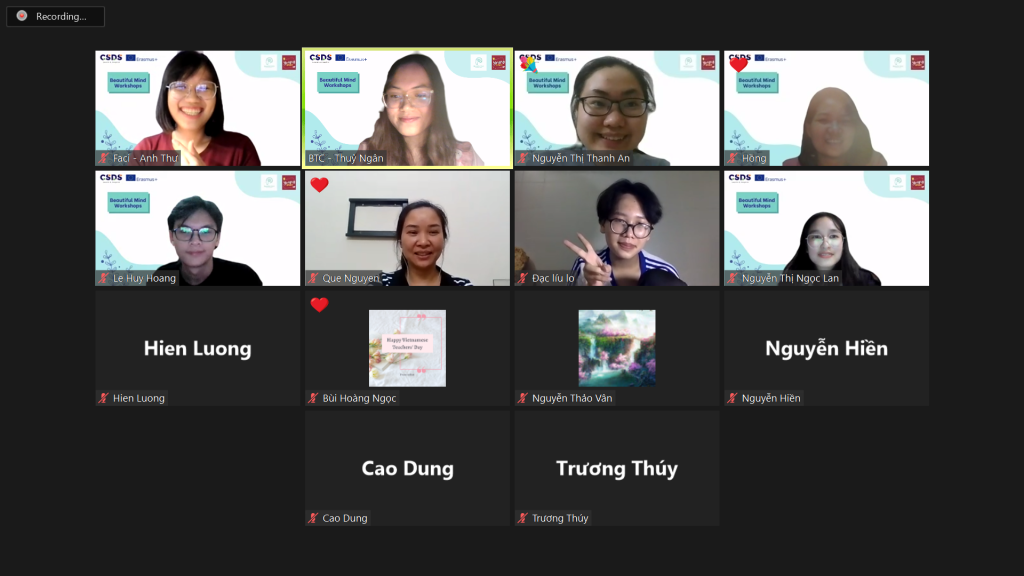 N.T.N – a member of the workshop shared that: "The workshop made good my obstacles, helping me find solutions to my longstanding problems."
Workshop 0️⃣8️⃣: Traditional Art – Emotional Connection
"Traditional Art – Emotional Connection" is the last workshop to close the 1st stage of BMI.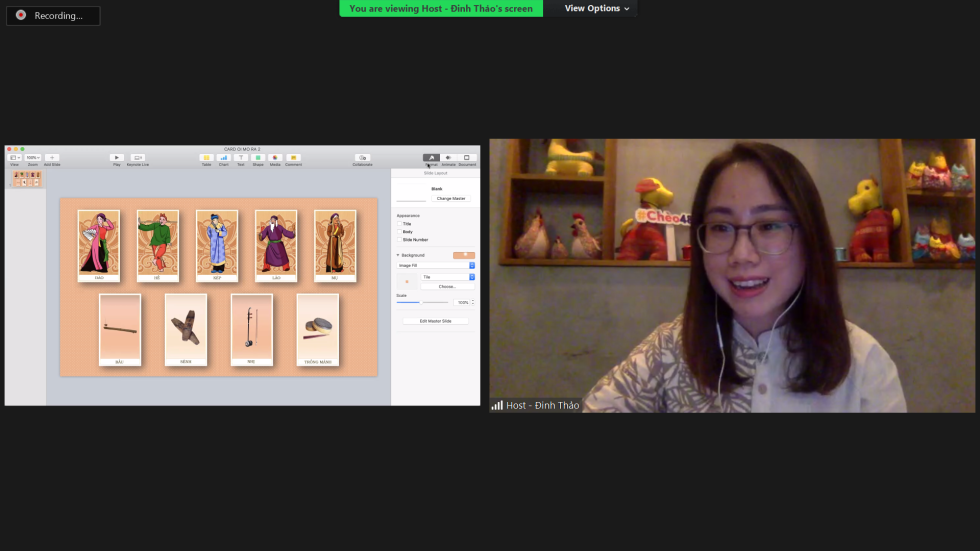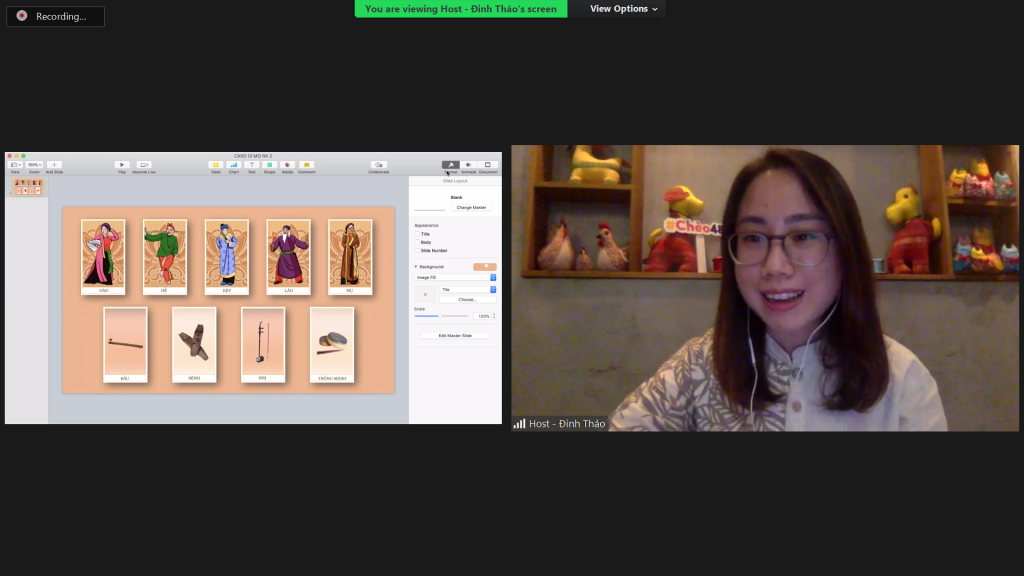 Under the guidance of Ms. Dinh Thao and three talented young artists, the knowledge of traditional art, especially Cheo and Hat Xam, were presented in a gentle, rhythmic way. More specifically, the sharing was more lively when the verses and melodies were performed by the young artists themselves, thereby attracting the audience's attention. In addition, the activity of choosing character cards in traditional art helped the audience – artists gain more understanding, contributing to creating a meaningful, cohesive workshop and officially marking the over-2-month journey.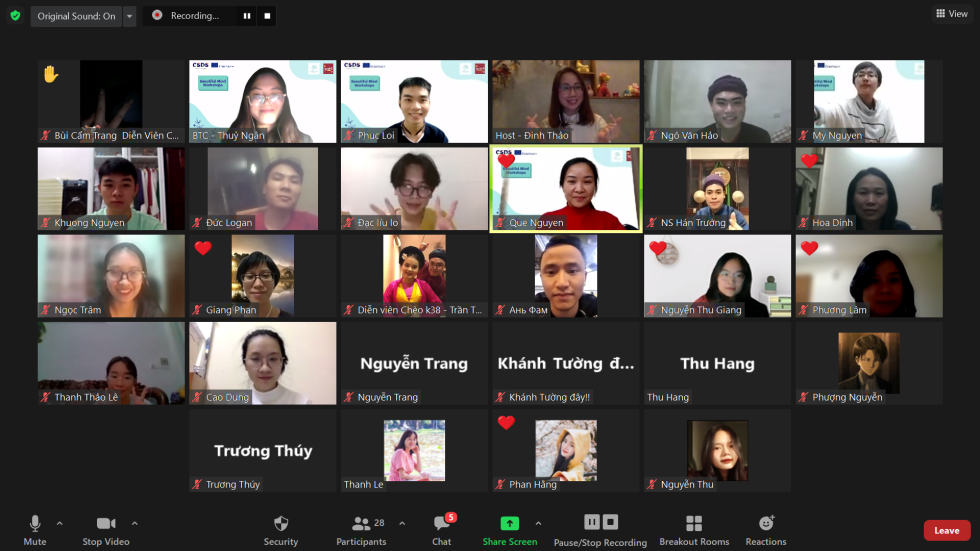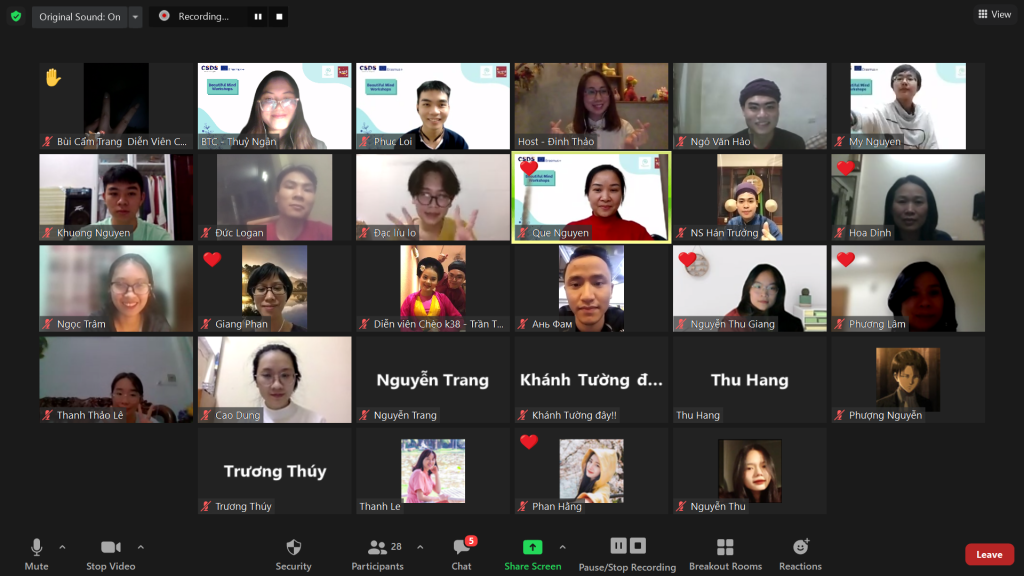 The journey has come to an end
Eight workshops – One journey. Throughout 8 workshops, BMI has received the follow-up and support of audiences across the country. The journey of sharing and creating a healing and loving space will continue with new stages to improve mental and physical health and encourage each individual to treasure themselves.
Keep waiting for the upcoming information at BMI album.