Chuyen Lang Chuyen Nuoc No. 4 – What is sponsorship and How does it work?
With the desire to bring young people the opportunities and benefits gained from connecting with groups, NGOs, stakeholders related to community projects, CSDS has conducted the livestream series "Chuyen Lang Chuyen Nuoc", thereby creating a space to discuss with guests who are youth leaders, NGO representatives, independent advisors for programs and projects… on different topics.
On the evening of October 8, 2021, the 4th Chuyen Lang Chuyen Nuoc was broadcast with the interesting topic "SPONSORSHIP FOR SOCIAL PROJECTS" with the participation of 2 special guests:
Ms. Le Thi Loan – Socio-Cultural Program Coordinator, Goethe-Institut Hanoi – a cultural institute of the Federal Republic of Germany with a global reach
Ms. Nguyen Thi Da Ly – Founder of NYDO Vietnam – a youth organization with the aim of improving leadership capacity and social responsibility among Vietnamese young people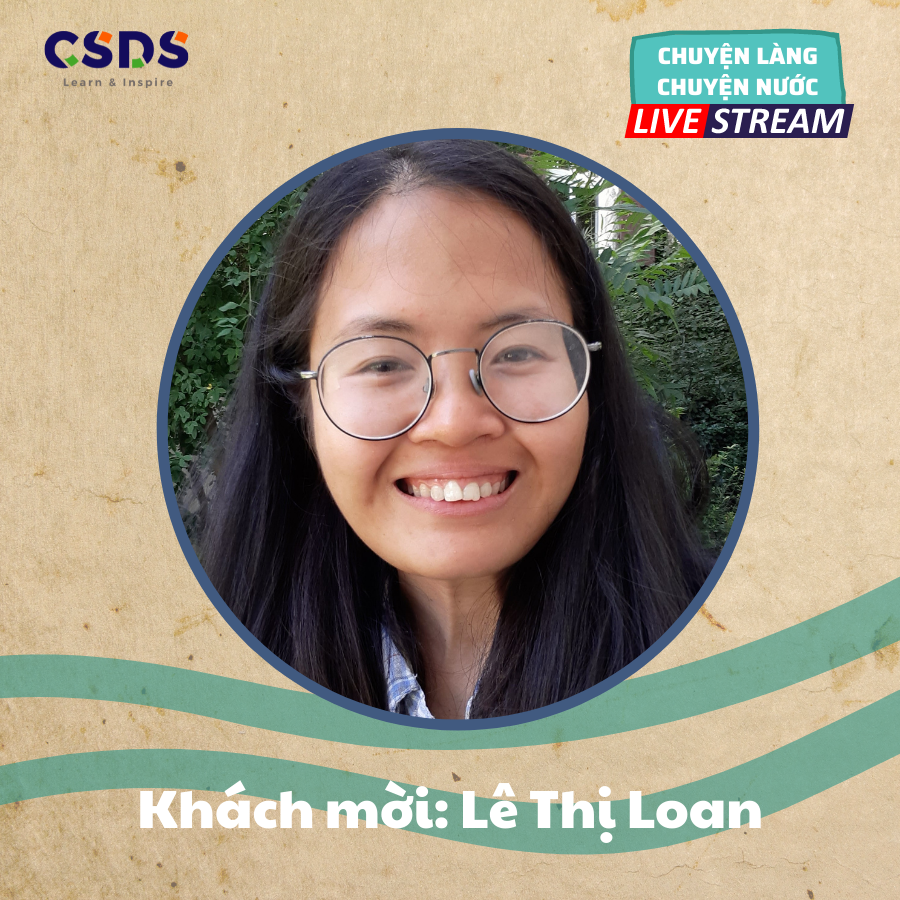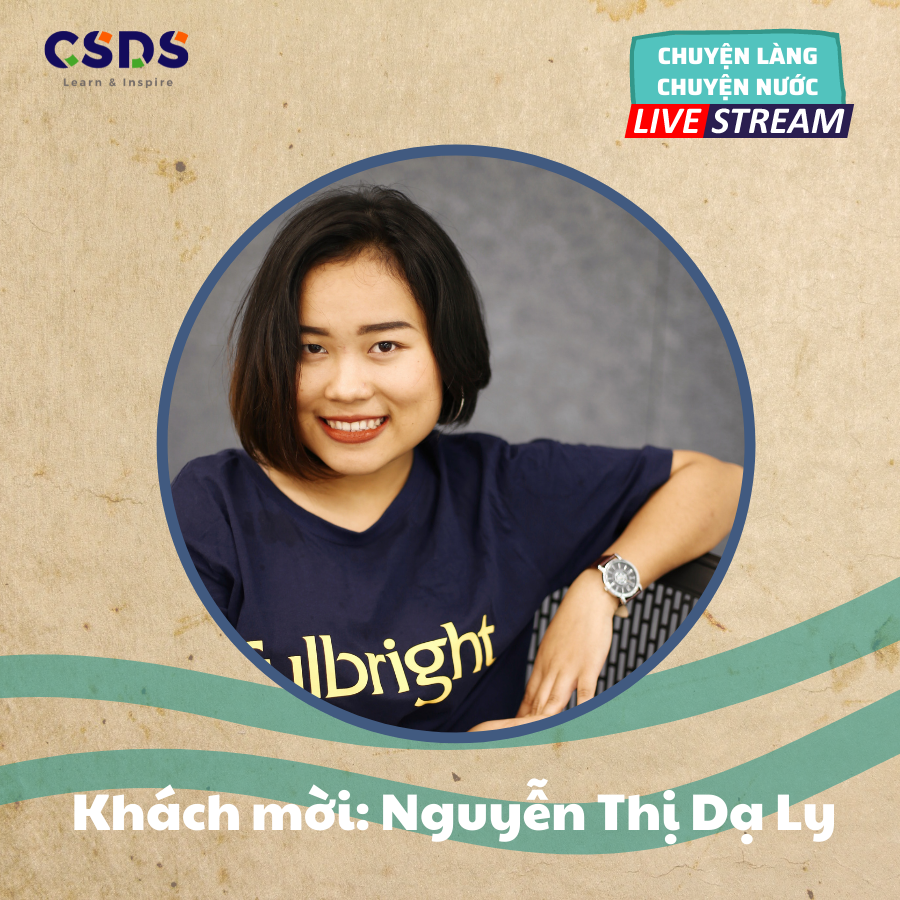 What support and requirements will sponsors have for projects?
The forms of support are very diverse based on the sponsoring agencies and organizations. With Ms. Loan – Socio-Cultural Program Coordinator, Goethe-Institut Hanoi, she believed that there could be different types of funding such as Financial, Technical (location, technical equipment, support personnel), Expertise subject (network of experts),… However, projects will be attached to accompanying conditions, at the Goethe-Institut:
For venue sponsorship, the organization will identify information in media publications 

For financial & technical sponsorship: there is usually a cooperation agreement and depending on the content of each project, there will be appropriate accompanying terms.
What are some tips for getting effective sponsorship?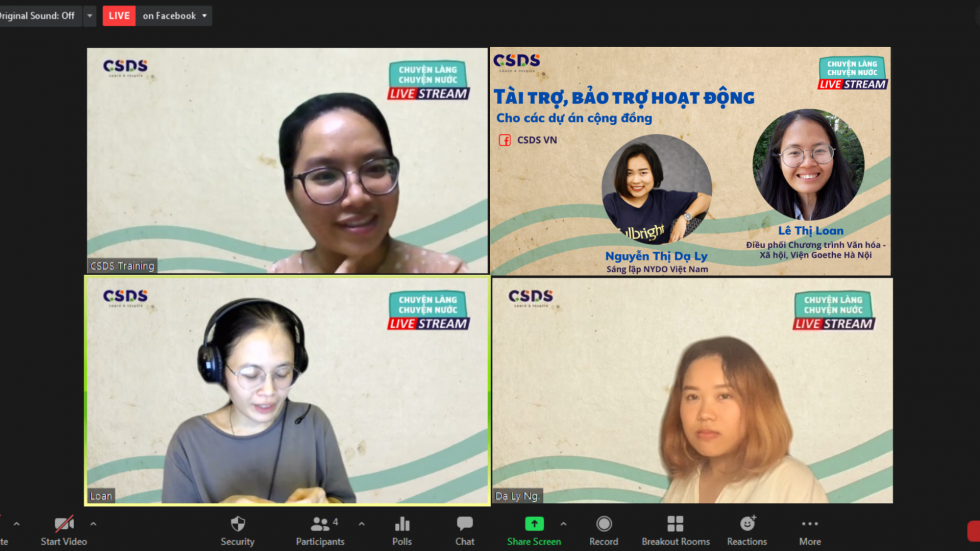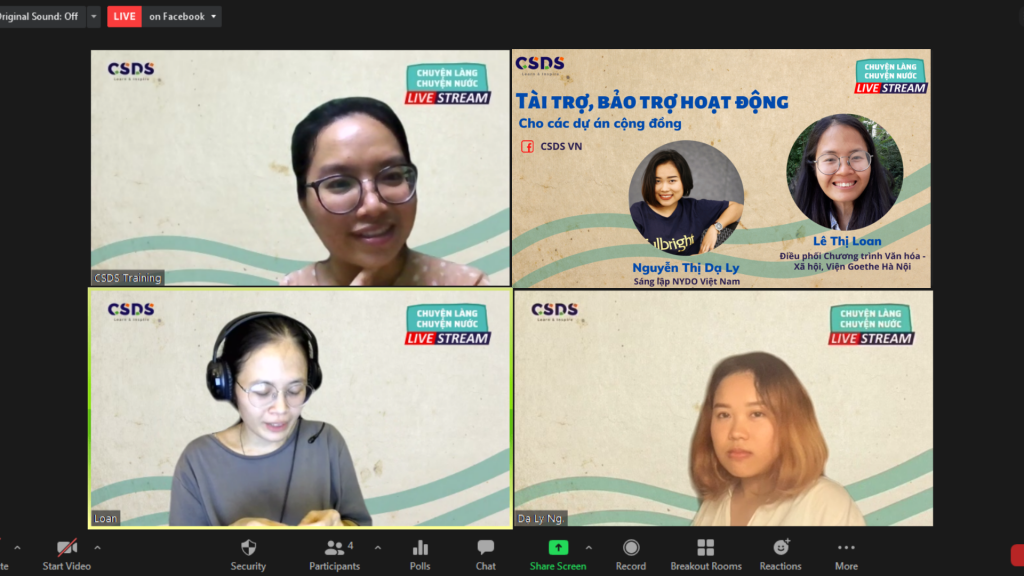 To successfully call for funding or submit sponsorship proposals, projects should note:
      Understand / Identify the type of organization that you are submitting your application for, from the name to the fields of that organization. There should be personalization to show that you have researched and respected the sponsoring/supporting organization 

      The most important factor is the relevance of the project's content to the development orientation of the donor organization, and about mutual interests. 
Do not hesitate, be confident & proactively propose a meeting to share more about the project, the meeting will help you present and discuss more about the project as well as related aspirations and requirements to sponsors. However, before that, you need to prepare carefully about the project description, young people need:
–  To show that the project is solving the right problem/need of the target audience (through insights)
–  The mobilization and allocation of resources for specific activities
–  Network of project partners/stakeholders to show connectivity and collaborative spirit
–  To show sustainability through long-term development orientations
"In youth groups, it is necessary to have a team in charge of activities related to sponsorship, they will understand most about the relationship with sponsors. In addition, it is necessary to understand and prepare a contingency plan for some unexpected situations that may happen." – shared Da Ly.
What sources can you apply for sponsorship?
Depending on the activities and needs of the ongoing project, young people can find different sponsors
Please try to take advantage of personal relationships, create networking to have the opportunity to access many sources of support.

Crowdfunding – The experience with Global Giving

Learn about corporate CSR programs

Contests/calls for initiatives of NGOs and businesses