With the desire to bring young people the opportunities and benefits gained from connecting with groups, NGOs, stakeholders related to community projects, CSDS has conducted the livestream series "Chuyen Lang Chuyen Nuoc", thereby creating a space to discuss with guests who are youth leaders, NGO representatives, independent advisors for programs and projects… on social development.
During the special month on gender equality, the 5th Chuyen Lang Chuyen Nuoc shared about Gender Integration/ Gender Sensitivity and practices in social activities/projects. Joining the livestream also had the presence of 2 special guests:
Eric Pham / Pham Khanh Binh: an LGBT activist and co-founder and executive director of Hanoi Queer – a youth organization implementing multi-field projects such as education, culture, space safety, community connection… to raise social awareness about the LGBT community and promote the status of young LGBT people in Vietnam. Participating in LGBT community activities since 2013, Eric has held the position of Executive Board of 6+, LGBT Program Assistant at ISEE Institute and the Organizing Committee of ample big events and campaigns in Hanoi, for example, I Agree, Hanoi Pride, BUBU Town, Nhung Ngan Tu, etc.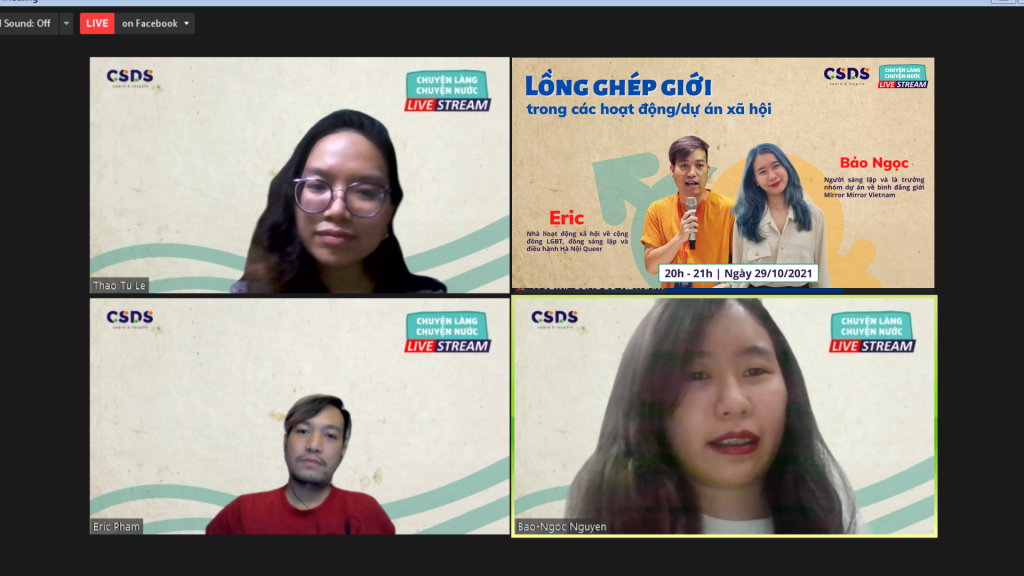 Nguyen Thi Bao Ngoc – Founder and project team leader on gender equality Mirror Mirror Vietnam – a group of young people working independently for gender equality with the goal of changing gender stereotypes and improving women's capacity, thereby making every step to eliminate gender-based violence and narrow the gender gap in Ho Chi Minh City and the Southern region through applied arts methods combined with experiential learning. Regional consultation FRIDA – The Young Feminist Fund
Basic understanding of gender sensitivity
In the first part of the sharing session, Bao Ngoc and Eric Pham shared basic information on gender sensitivity, gender discrimination and gender identity. Having a comprehensive understanding of the basic concepts is a way for young people not to be confused when applying to social projects.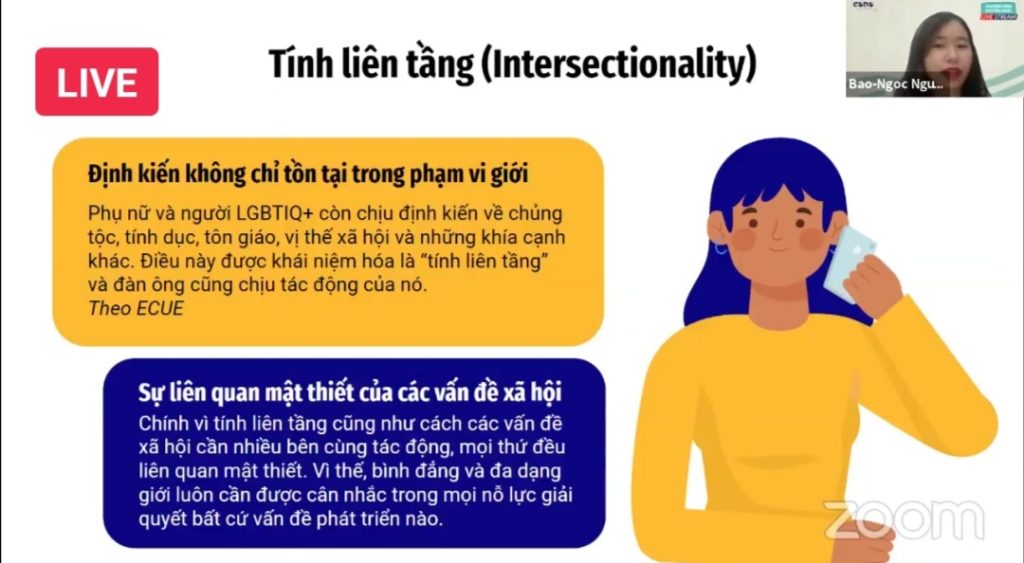 "By being aware of the differences, diversity as well as gender needs, social projects can take more consideration to develop most suitable activities for the minorities in the social" – Bao Ngoc shared.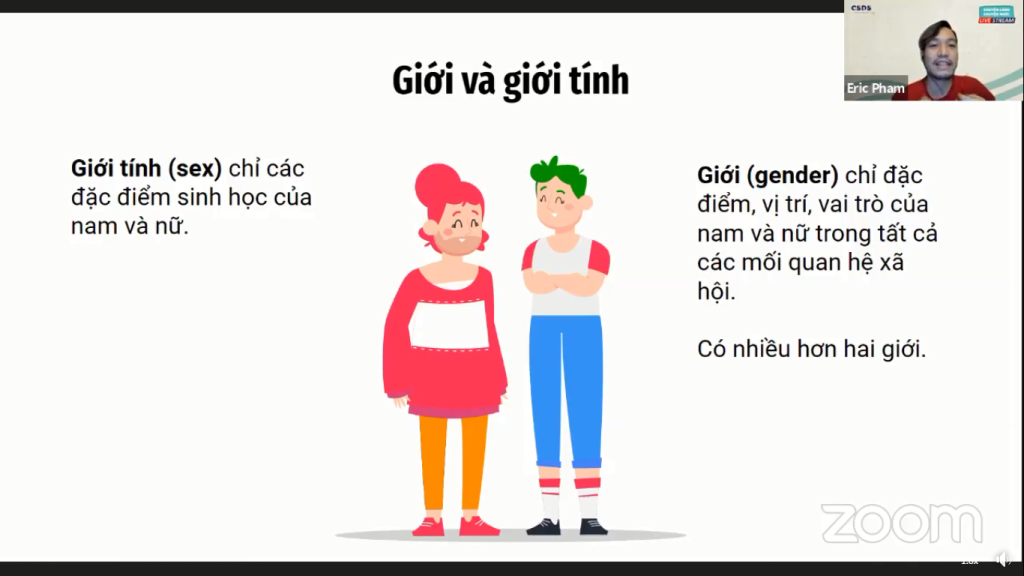 There are many levels of gender mainstreaming in social projects depending on the target group and the resources that young people have. Currently, there are many topics and fields of content development that have internal gender elements, which shows that society is paying more and more attention to minorities in society.
At Mirror Mirror, the project focuses on solving the issue of "Gender Violence" and trains young people to become agents of change in the issue of gender-based violence. In the ongoing programs, the project has incorporated gender to ensure that all people of different genders can participate.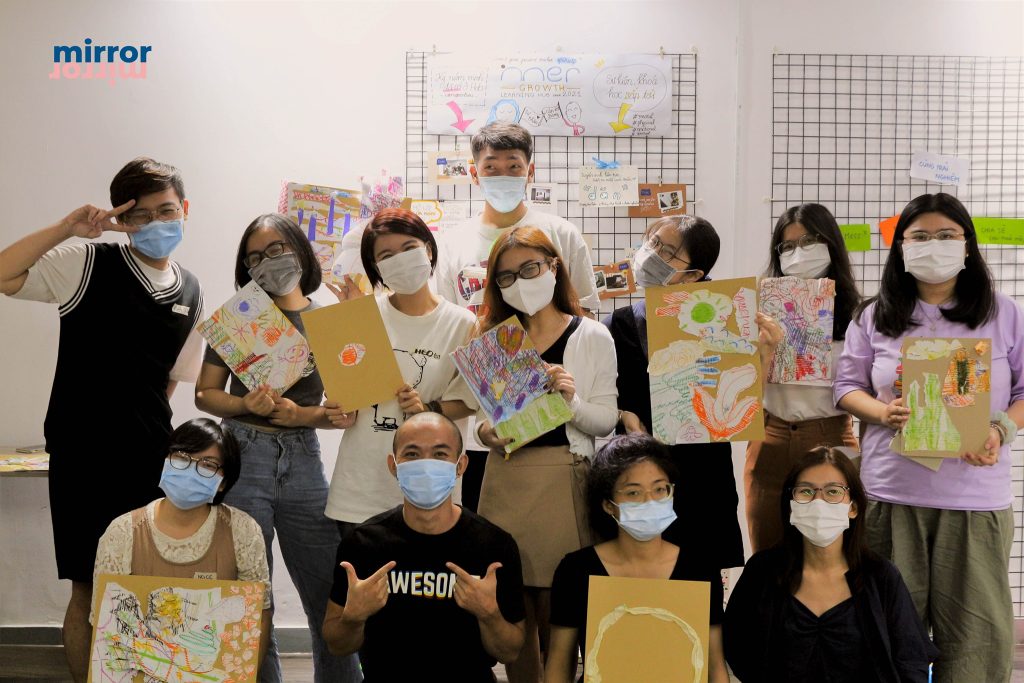 With Eric Pham's sharing about Hanoi Queer, the project is trying to raise the voice and presence of the LGBT community, hence creating equality. In addition, Hanoi Queer increases the understanding of gender stereotypes in the LGBT community so that they can be equipped with a clearer awareness.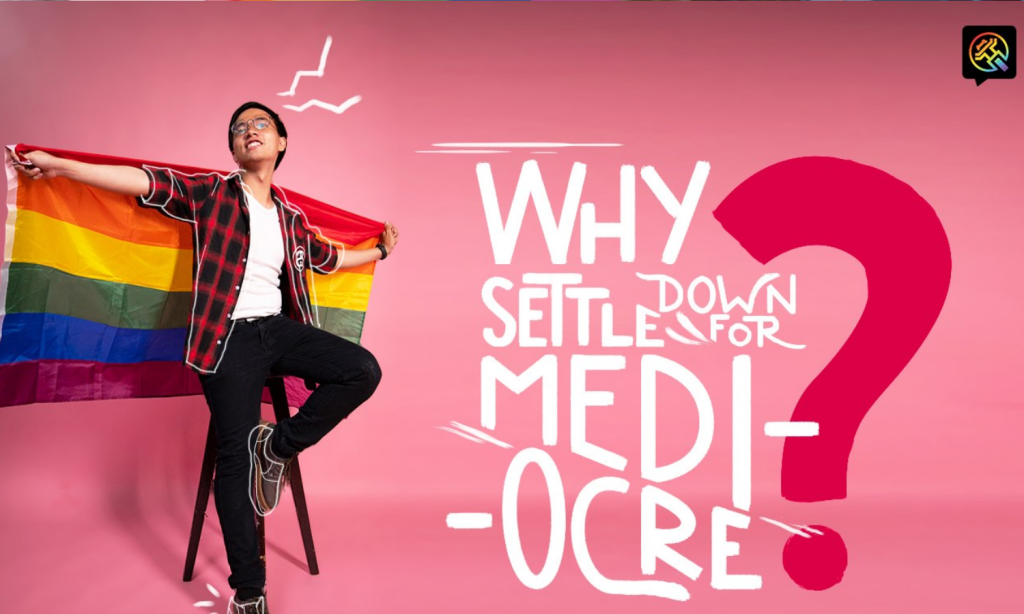 You need to consider gender factors when designing projects, you need to repeat the presence of groups in society, projects both projects on gender equality and other projects in other fields can apply gender integration.
You need to consider many factors, human factors (is the project suitable for people with disabilities or not?), environmental factors, … projects should think about many different aspects.
Equality is not a level, but we need to take special measures to help disadvantaged groups have more status, rights as well as equality.
You need to consider the resources and audience that the project can reach to see the extent to which gender mainstreaming is feasible. You should consult before implementing activities so that the project has a more general and objective view.
It is recommended to create different feedback channels after each program so that they can be heard and consulted right at your program so that you have more experience to implement better projects the next time.
Please improve your own knowledge and self-reflect to strengthen your knowledge about gender and gender stereotypes to avoid making mistakes.
Besides, you can search for more information on google, seek support from organizations and NGOs that have concerns about gender/gender equality such as: Hanoi Queer, Mirror Mirror, Oxfarm, Care, CSIP, CSAGA,….
With the sharing session of Chuyen Lang Chuyen Nuoc No.5, CSDS hopes that social projects in general and gender-related projects in particular will be able to practice more gender mainstreaming in the implementation process.